May 05, 2022
For what ever reason I didn't do one fishing report or blog update. So I'll do a slam on the whole season
Drought Drought Drought
As you can imagine the 5-7 year decrease in rain and snow had an awful effect on water levels and the fishing. Places that were good went to being good only in the spring and eventually, not even then. So off my list was any local streams.
The Warm early in March Fairford Trip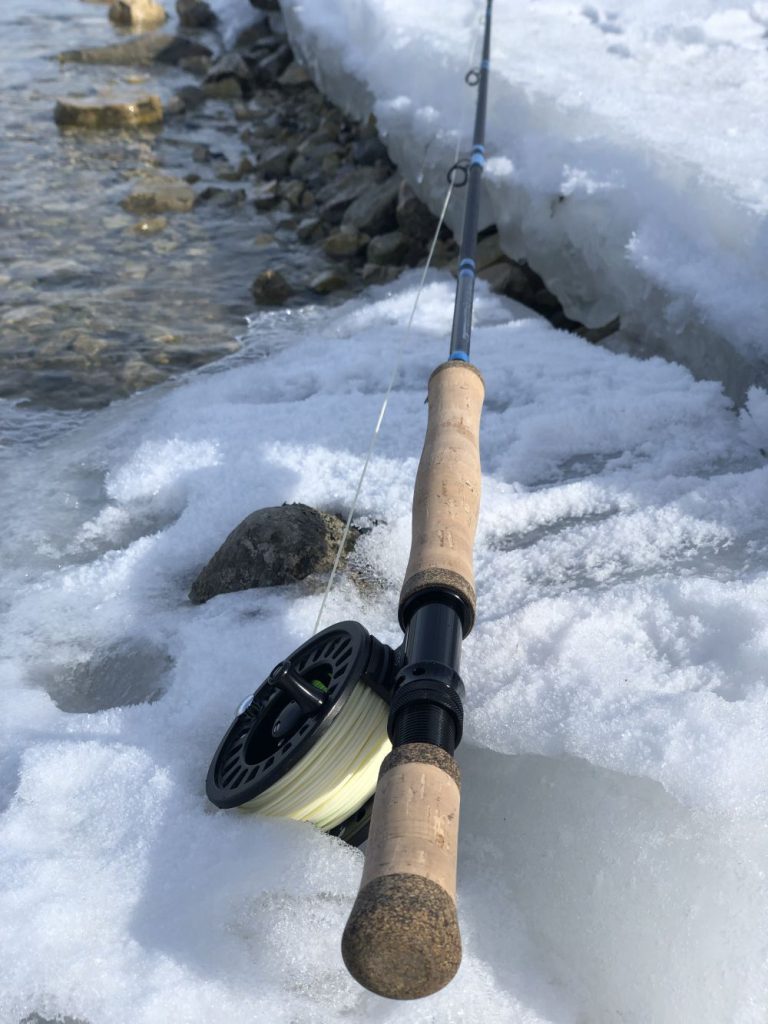 A skunking no fish even seen.
Middle of March To the Whiteshell. Low but open water and little snow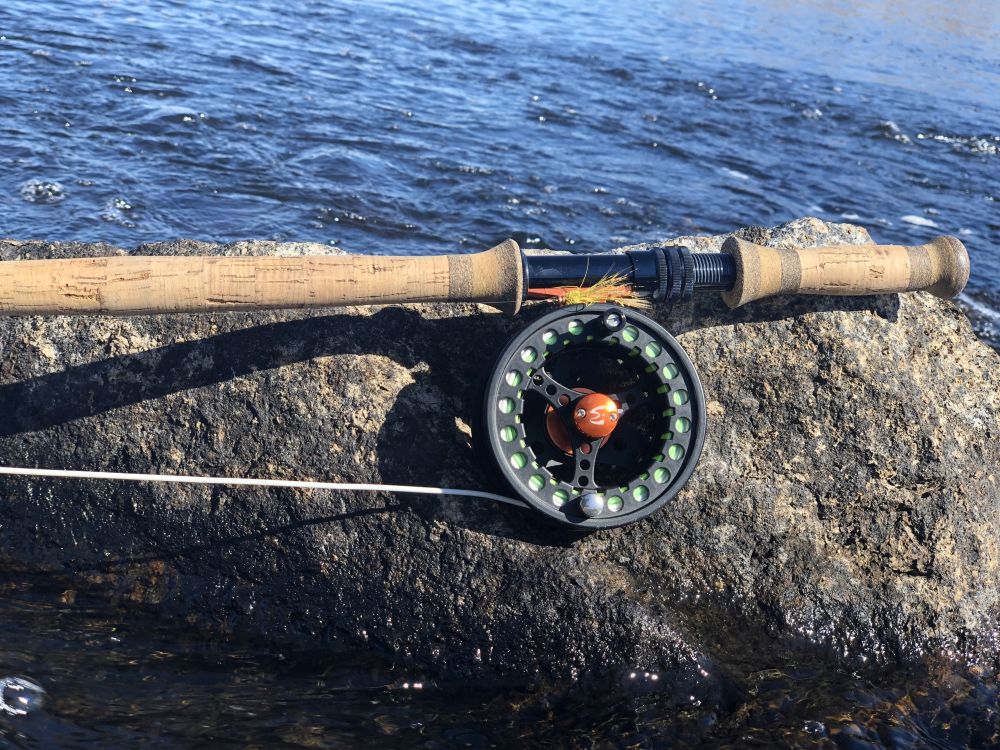 Again no fish seen
Mid April Trouting
Not a lot of fish but a few chubs and small brookies
Early May Same Place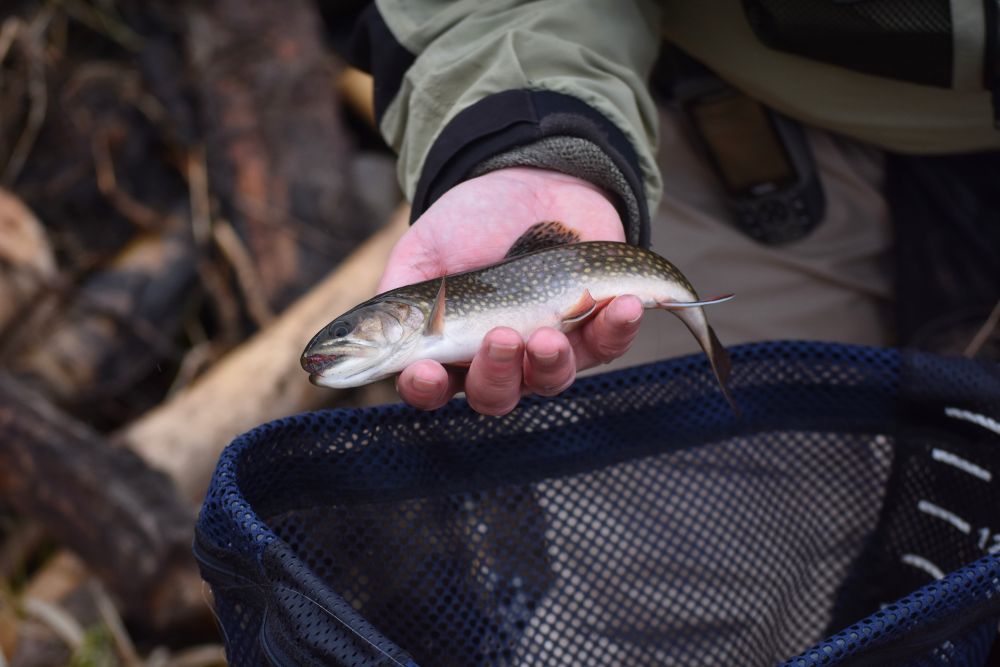 More and better fishing
Lyon's Lake
A few Small ones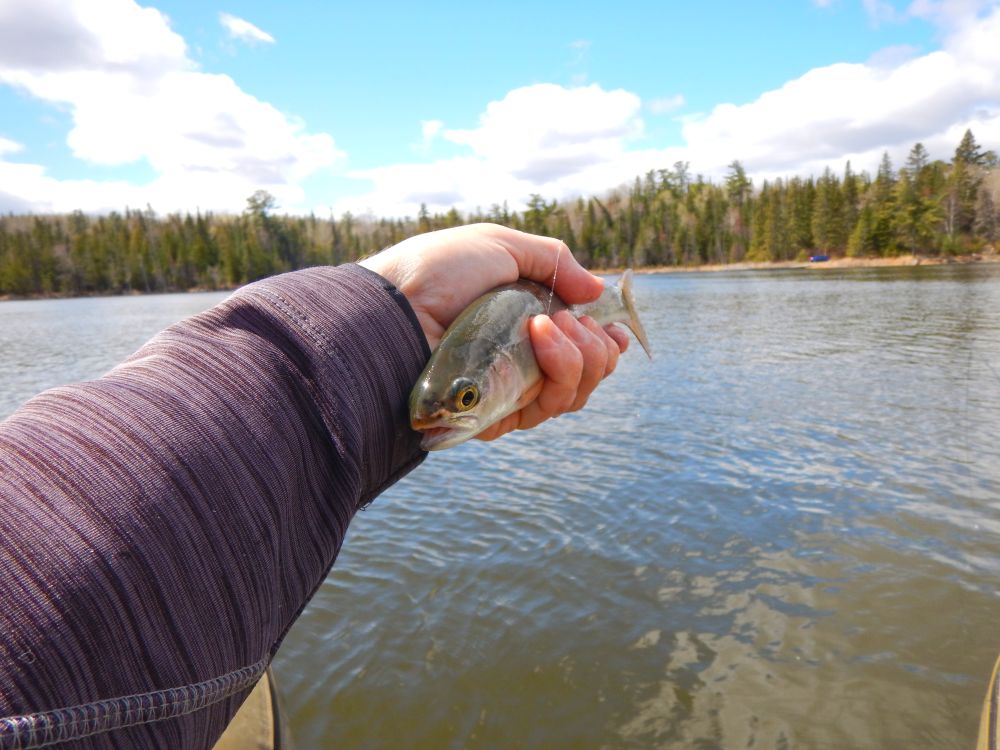 Back to the secret location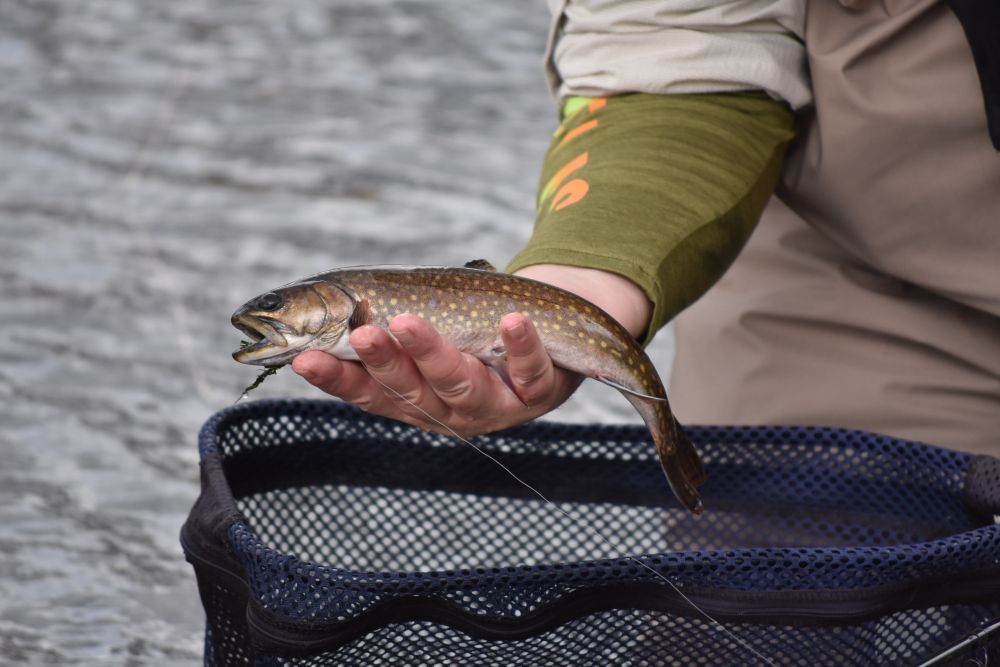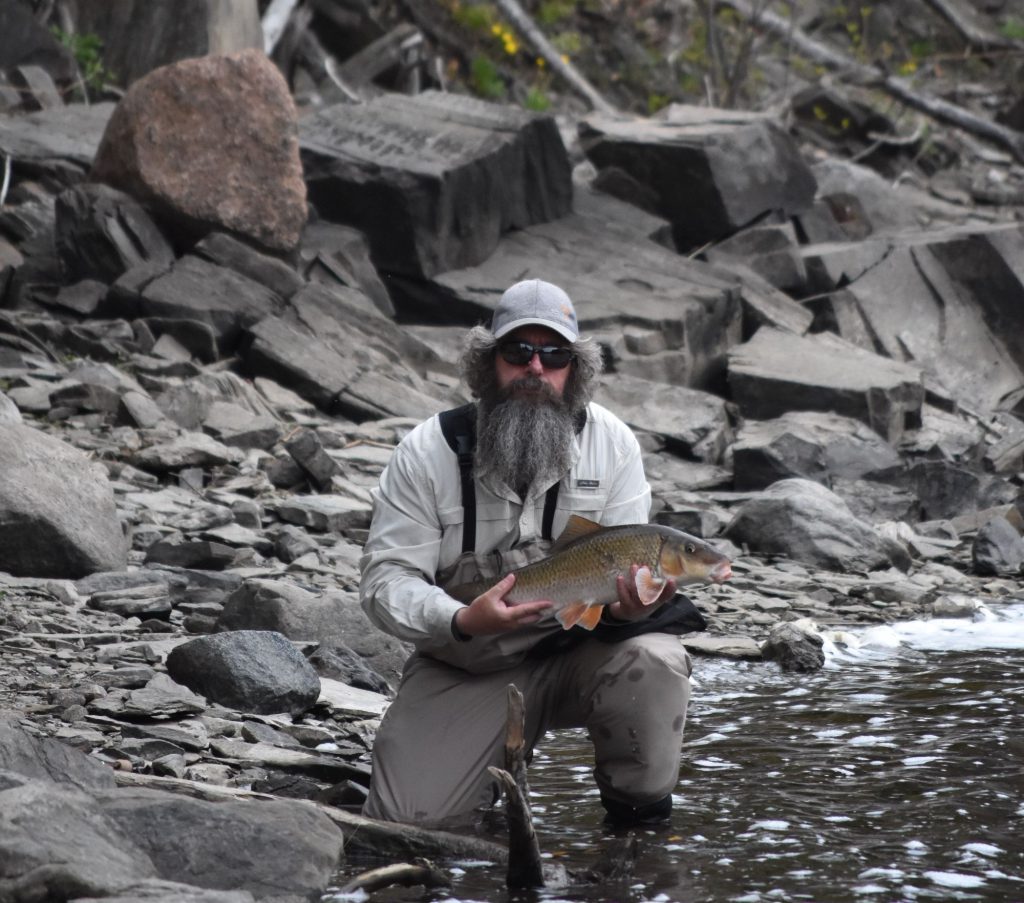 The next Weekend we were off to the Manigatogan Falls as they enter the Winnipeg River System. Lots of male smallies and a breed of sucker (Silver Red Horse) that were not only feeding but took flies!
Well that was so much fun I decided to go again the next week armed with my 4wt switch!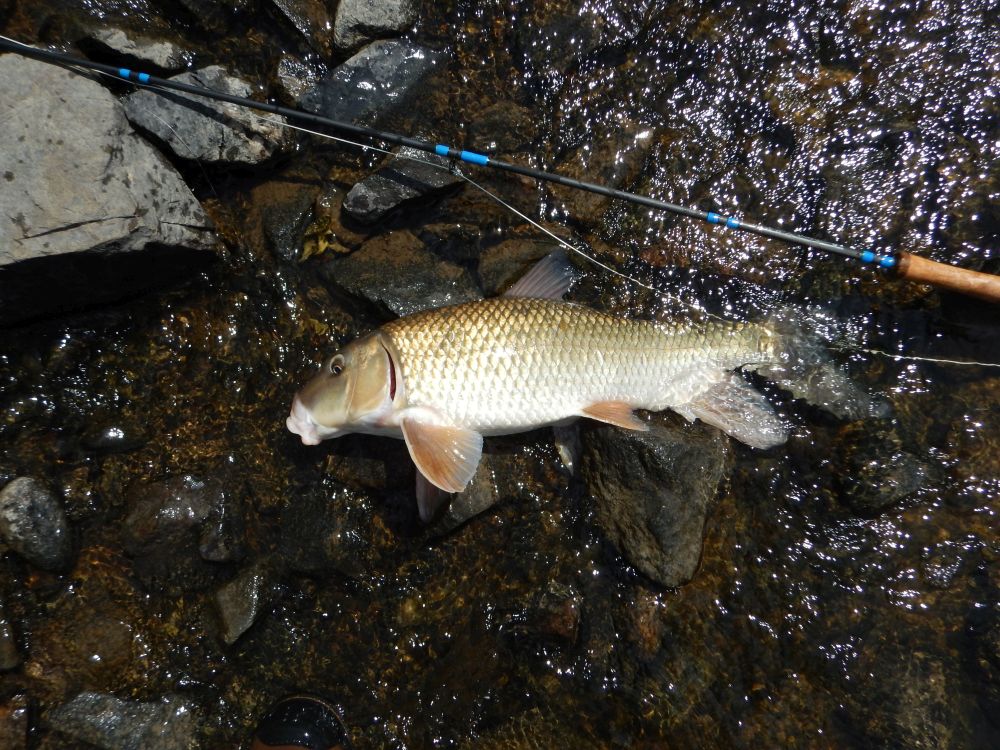 Then back for more brookies with the Tenkara (reel-less fly fishing).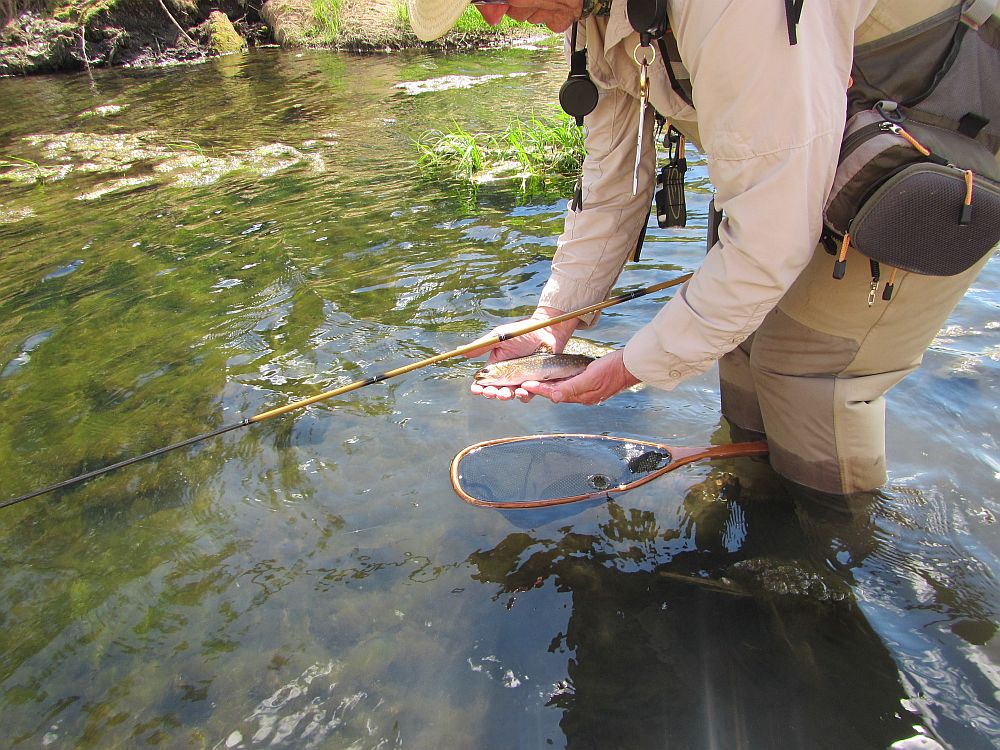 Then back to Manigatogan the next two weekends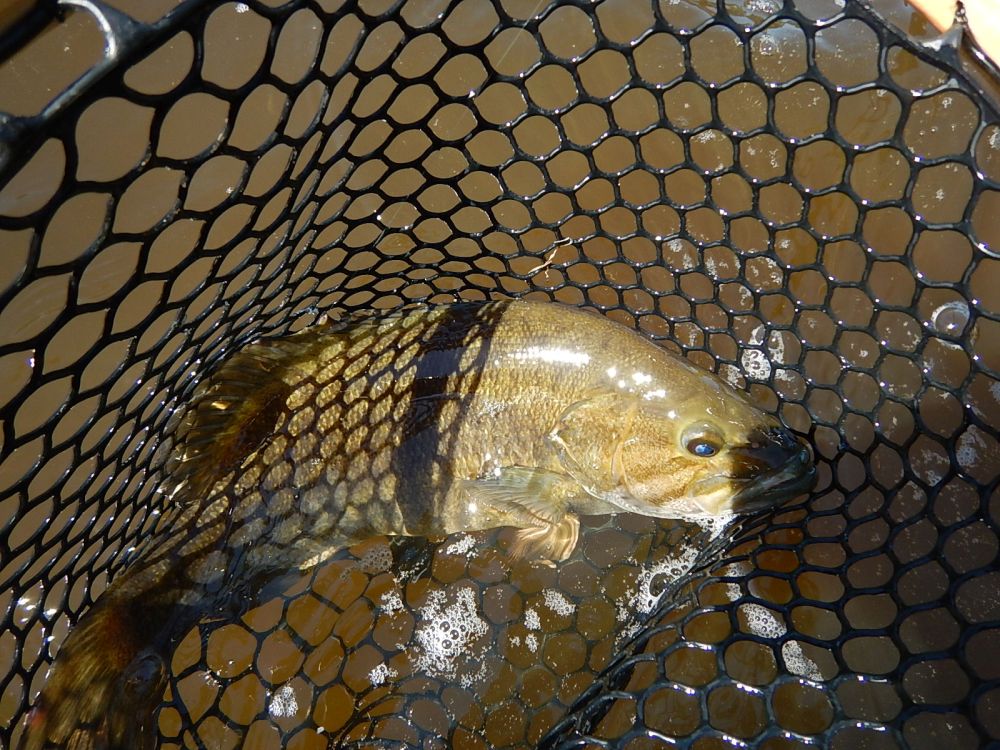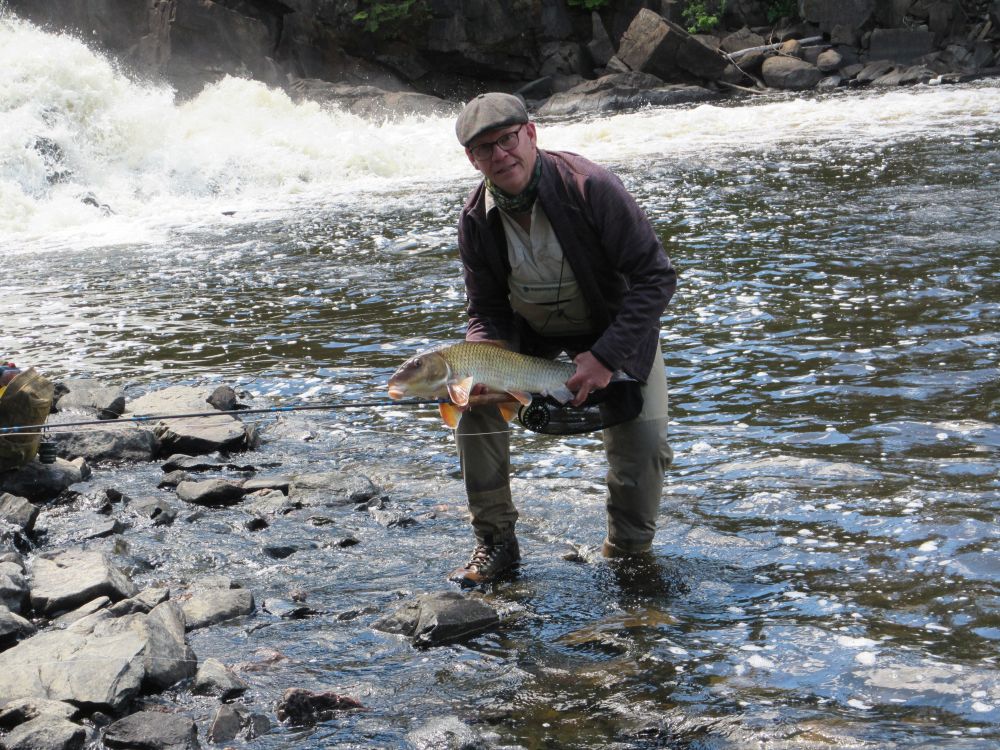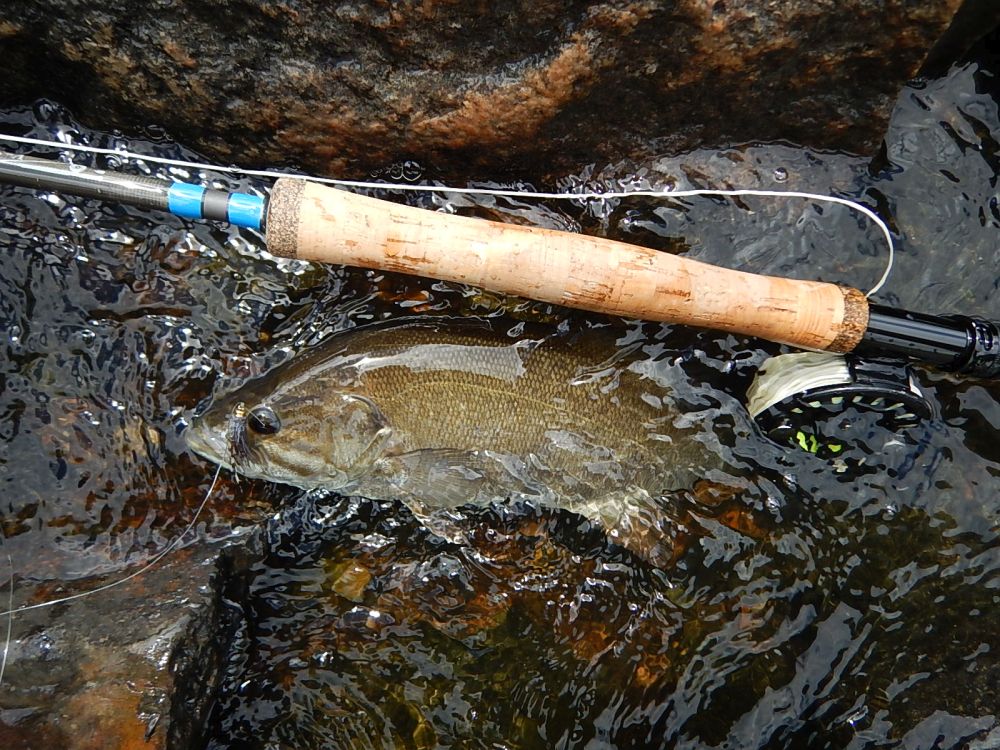 You Guessed it! What can I say I love the place.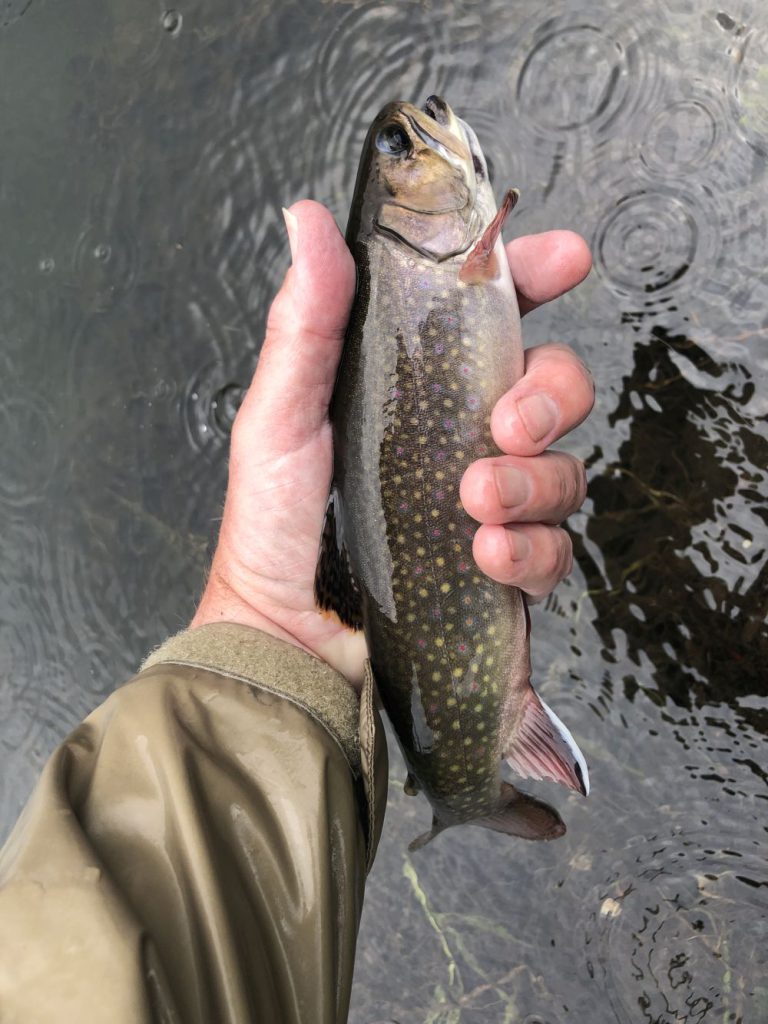 Haven't been to the Red in years and I picked the wrong year to try again…drought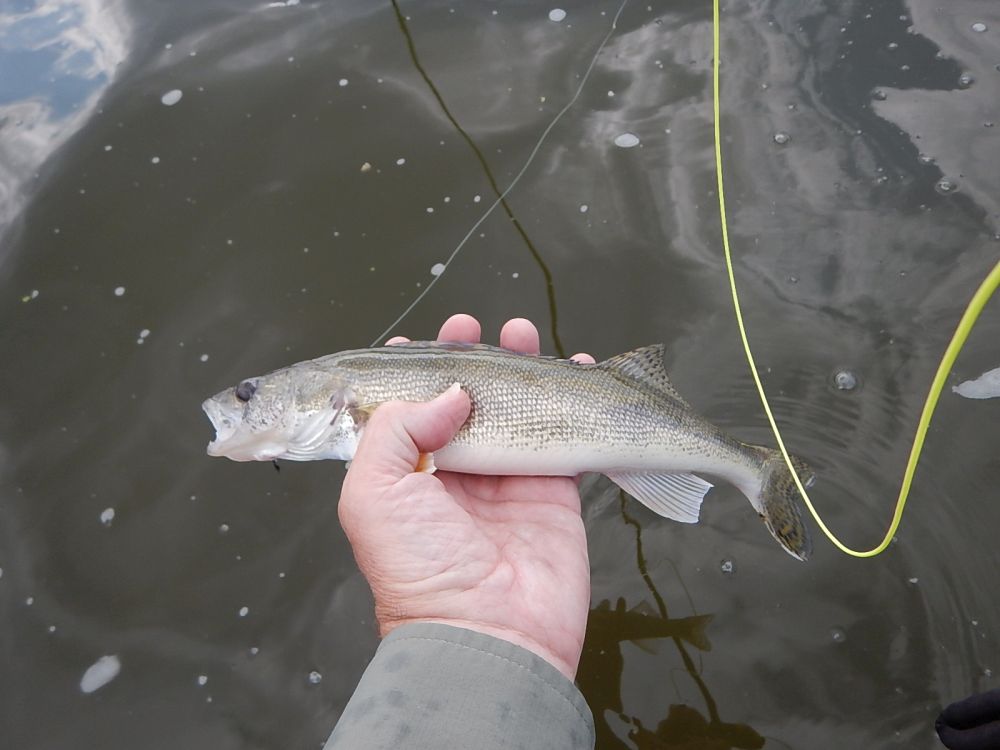 Next two trips had us back chasing brookies.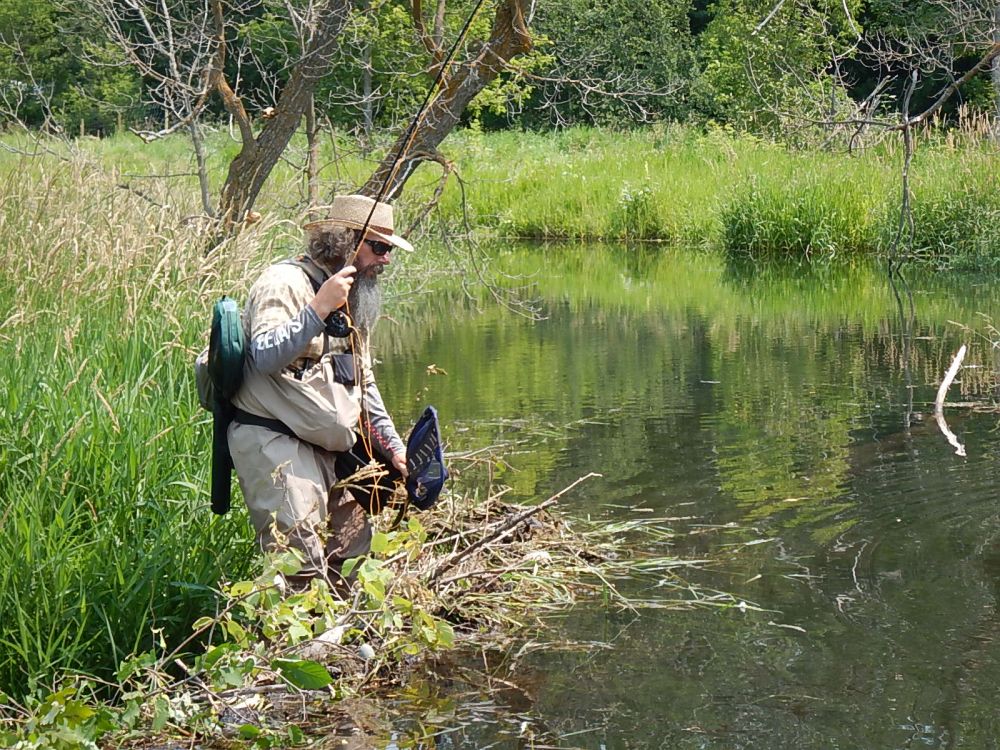 Hit one of my favourite spots on the Whiteshell…again the drought has taken its toll.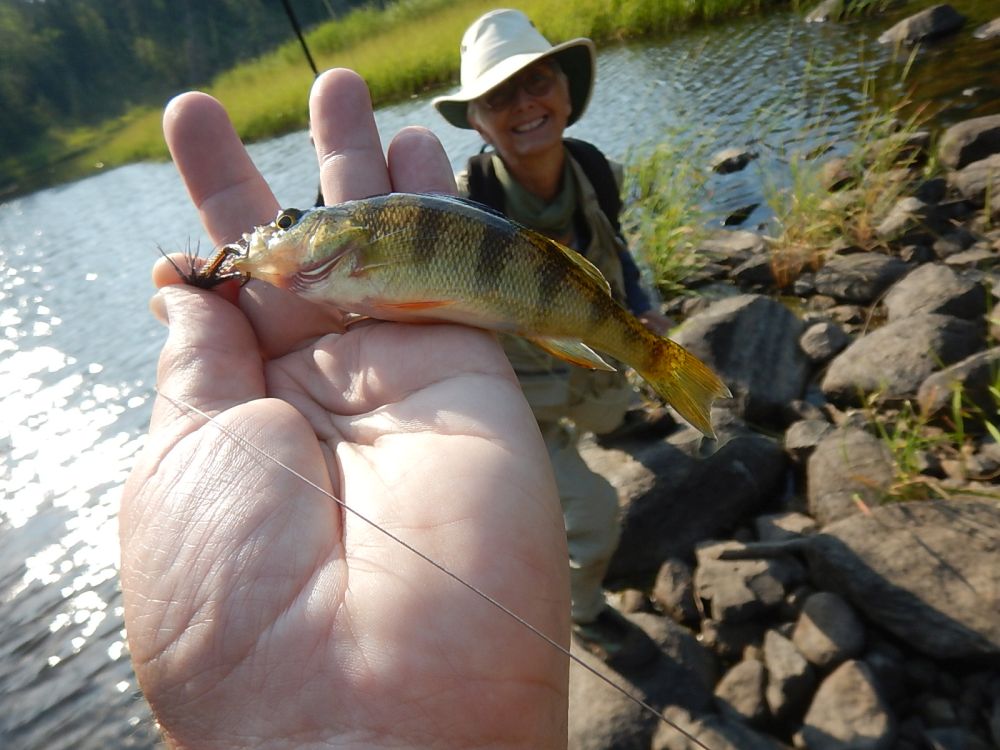 And then my oasis in walleye lake fishing desert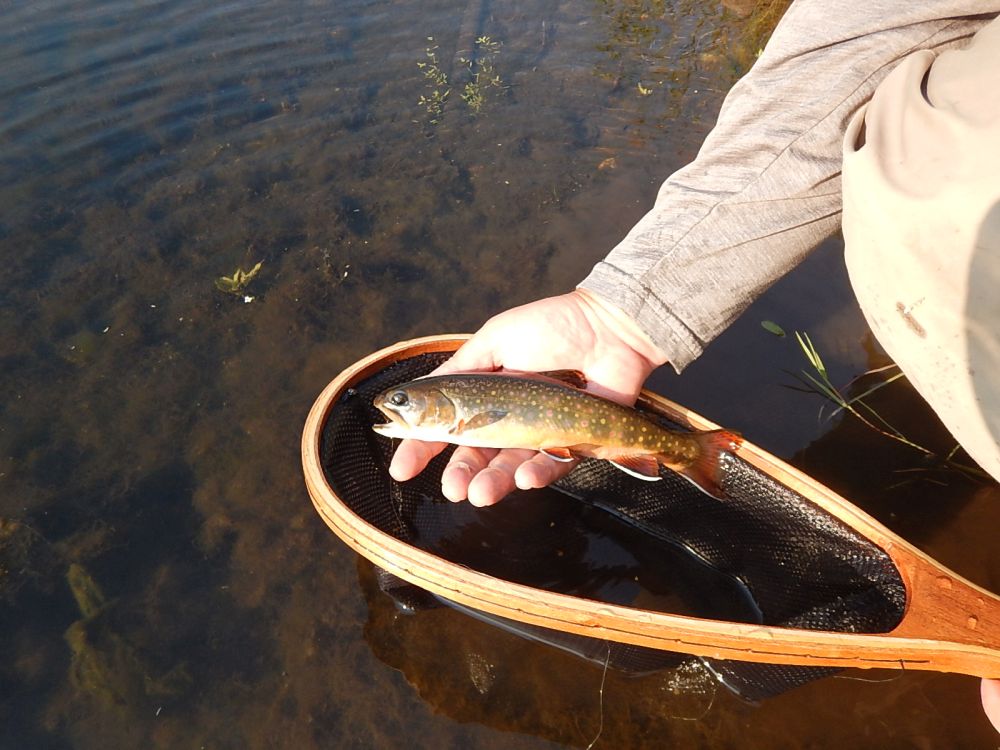 Another of my Haunts is MacArthur Falls. Here we see Stephen with a fly reel he 3d printed (and a small bass. I caught a real nice pike on a switch rod that I am still waiting for a picture of.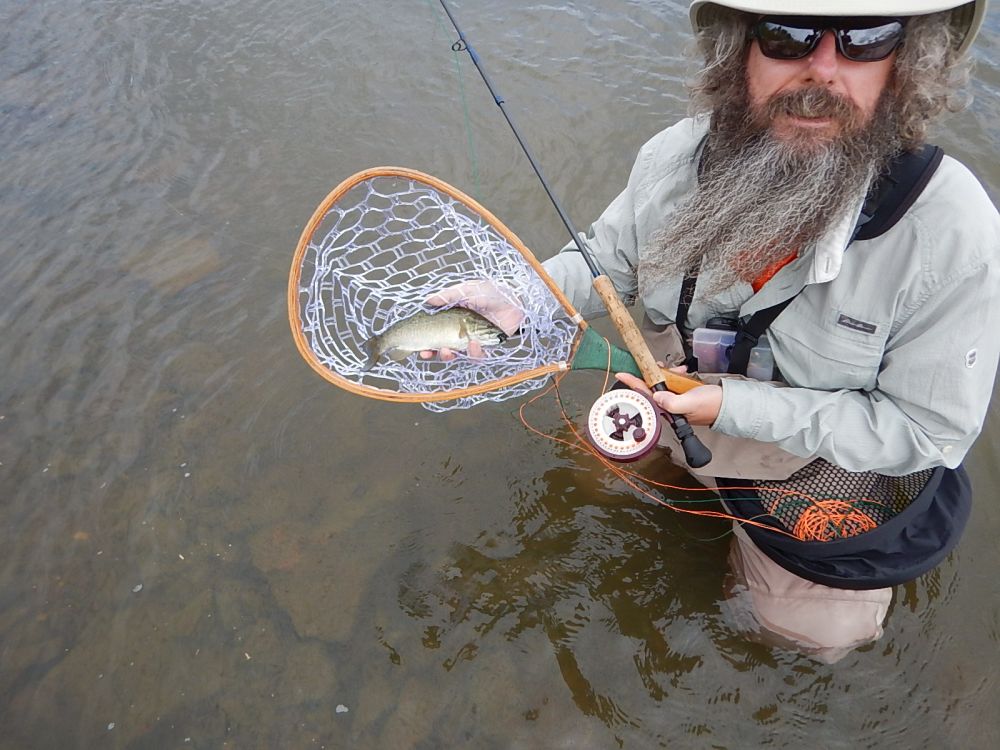 Staying at a friends cottage in the Whiteshell had me looking at the river by the hatchery. I have real issues with how this place is run. They can stock little ponds down the road that summer kill fish but can't put fish in the river RIGHT BESIDE the facility because the levels are too low. While this is a drought year the levels are always too low because they are constantly raising the dam on the river to placate cottage owners.
3 weeks in a row, small stream fishing.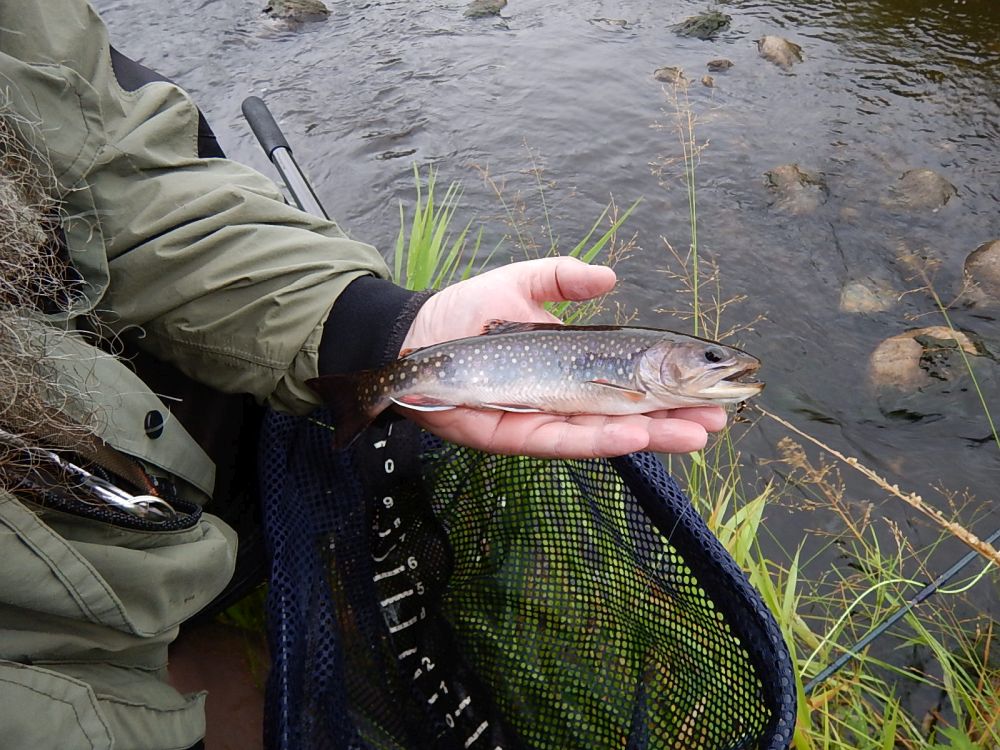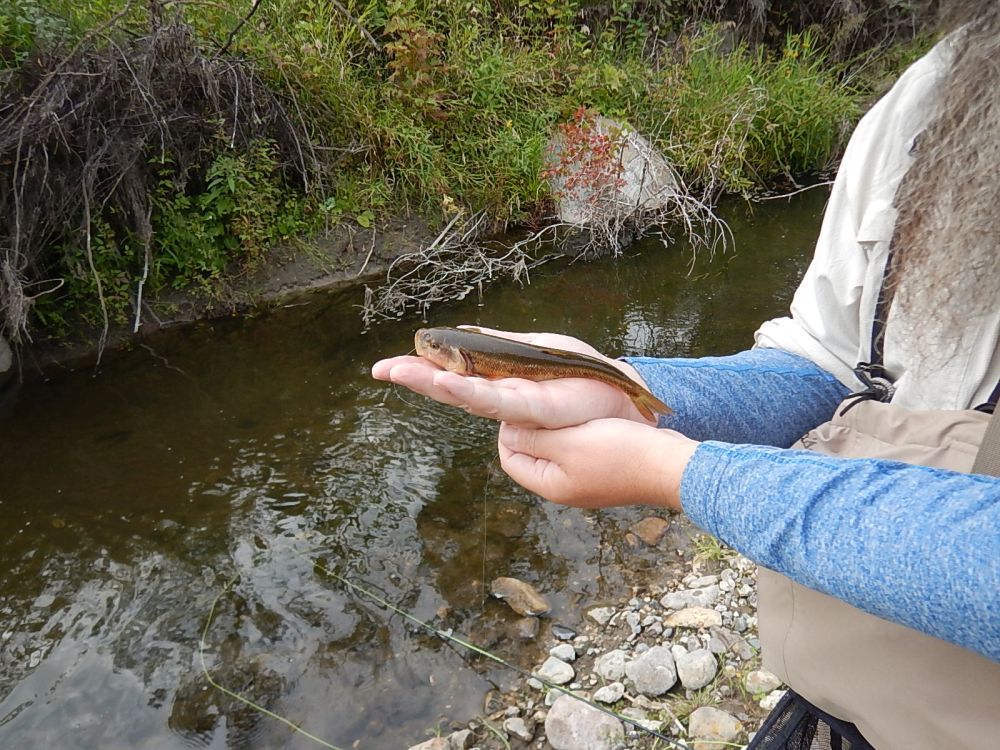 To finish our year we end where we began. Fairford. The greenback run was on and the fishing was good. It was depressing because of the family/crowd on the bank there all day taking everything.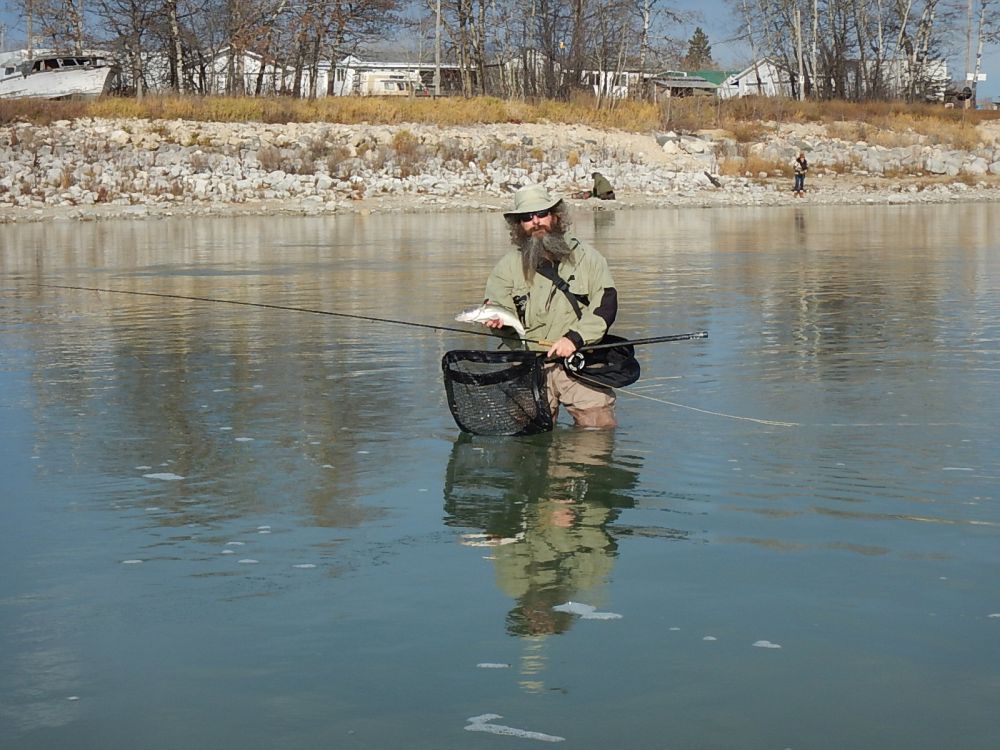 As I write this, we have had a very good snowy winter followed by a very wet April. This bodes well for the coming season!