February 01, 2023
As you may all be aware, the forum has been tapering off as each person decides social media (Facebook in particular) is their better option.
I get it, a one stop to have your own page and visit all your hobbies in one fell swoop.
I even tried to start a FB version of the forum but I didn't want it to become like all the previous MB fishing forums and current FB groups (ruining spots with over sharing and spam) so I made it private with admission restricted to members there, only 17 have joined.
Since we have so much excellent info archived there and many are becoming disenfranchised with (or never liked) FB I am taking a shot at bringing the longest standing fishing forum in the province off of life support.
The first step is with you.
You need to participate.
An easy step to remind yourself to go there is to change your email notifications settings.
If you go to Profile -> Edit Profile -> Notifications (tab), you can set forum and/or email notifications there. The checkboxes are for on-forum notifications while the dropdowns are for email notifications.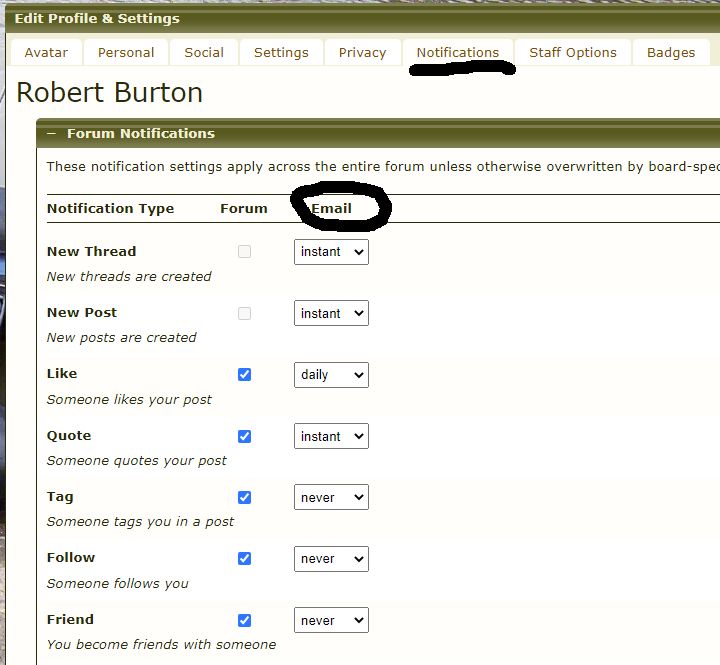 You can also email or PM if you have thoughts or questions
Tight Lines!
Robert