Fly Fishing Bass
Fly Fishing For Bass In Manitoba!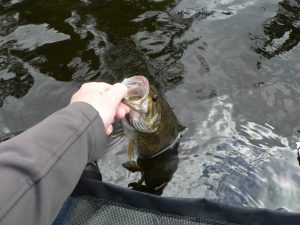 My first serious fish on the fly was the small mouth bass. I was going after late season migratory salmon and trout when a 'smallie' smashed my fly. The fight, and the ease of release, hooked this fly fisherman for life! 'Smallies' (as we like to call them) hammer minnow, leech and crayfish patterns. They also eat the same things as trout, so big nymphs are also in order. like large mouth bass, they will fall for top water presentations. With smallies,  less is more effective. Sliders rather than poppers, small disturbances rather huge ones.
Small mouth in Manitoba can be found in rivers and streams but are most predominant in lakes and generally in waters east of Winnipeg.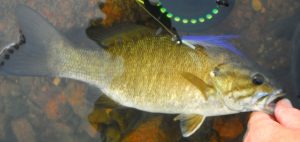 Book your small mouth bass fly fishing adventure now! info@flyfishingmanitoba.com