Whiteshell River Trip
The Whiteshell River is a stream that has its head waters in Ontario and winds its way through southeastern Manitoba. A long the way it becomes swamps, and lakes. Unlike many fly fishing rivers it is not one you can get in at any point and wade up and down endlessly.
On the other hand, it is a river with man personalities. It also has many species of fish. In one day you can catch walleye, pike, small mouth bass, and 3-5 kinds of trout on this river.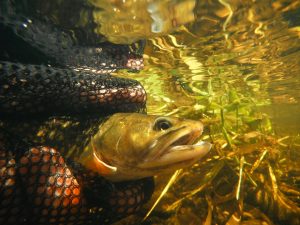 Maybe a Simpler Way of Fishing
As stated earlier, We don't have the long wade-able streams that are usually associated with fly fishing. What we do have is opportunities for the fly angler to catch species usually reserved for the gear and bait anglers. 
The Whiteshell is a park region on the eastern border with Ontario. The Whiteshell River winds through the park and we stop at various points along the way. We start at the most western river access points. Each point is not enough river to spend the day at so we drive to the next one once we have finished with each area.
As with all our trips you need to bring your own waders and boots. We will bring water and snacks.
As far as tackle, you need a 4wt, 6wt an 8wt. You can get by with just a floating line for the 4wt but it serves you better to have a sinking line for the 6 and 8wt rods.
Here is a chance to catch 4-5 different species in one day!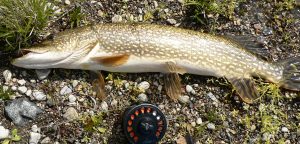 Book your Whiteshell River Trip Today info@flyfishingmanitoba.com