June 22, 2019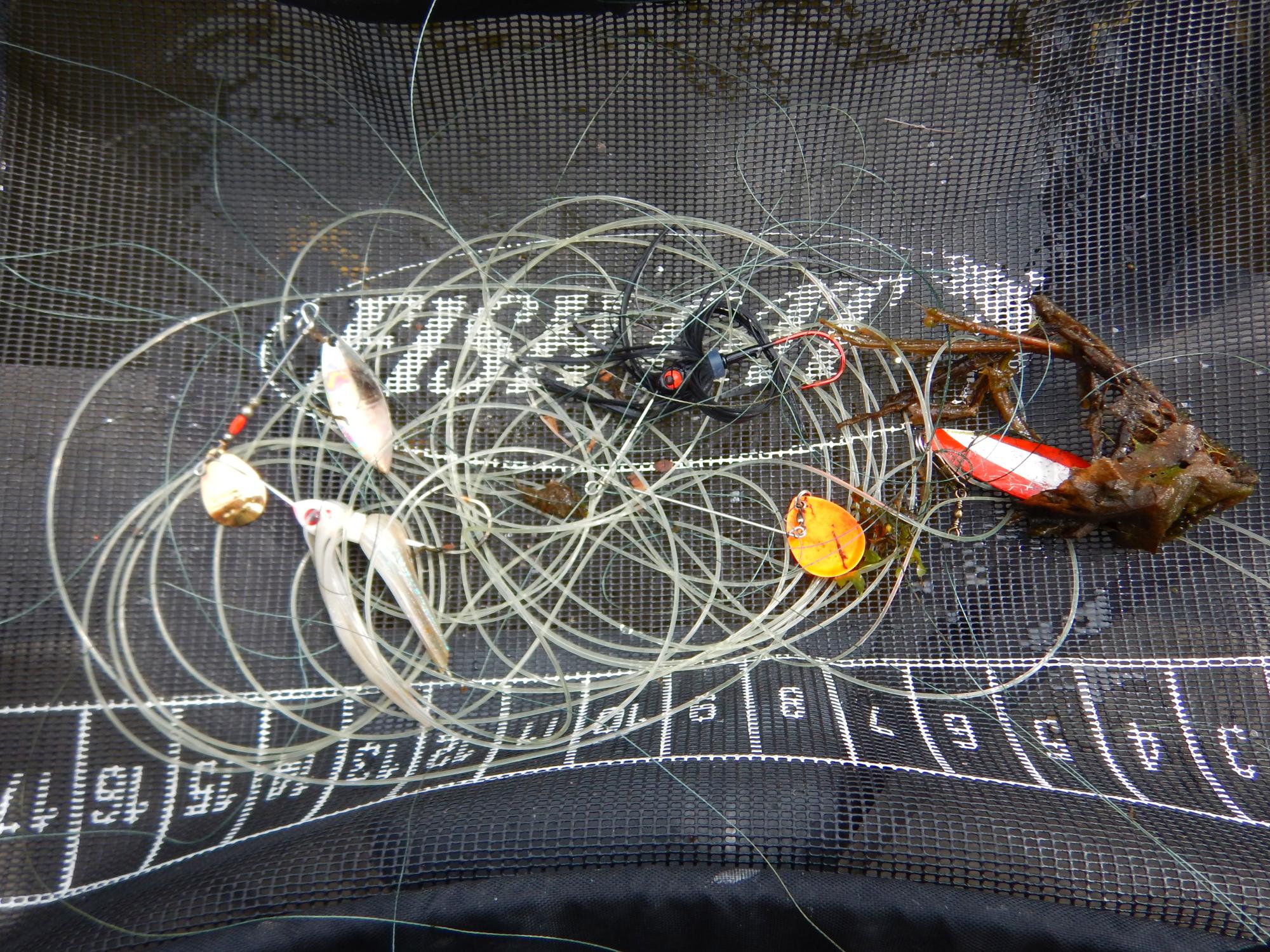 On the northern edge of the Whiteshell Provincial Park is where you'll find Big Creek.
Really just a back bay of the Winnipeg River System, it does have flow from the wet lands south of 307.
What ever is in the river has no impediment to getting to this water but typically it is pike and bass (small mouth).
Today was also the summer solstice but no sun was available. Lots of wind. Wind from the SE to be precise. On this flat part of the world, there is no place to hide. So I battled the wind with my legs and on almost every cast.
I was rewarded with a few pike a few hits and a real nice bass that never made it to hand.
I was also getting a lot of LDR's that I found out later were spawning suckers along the edges.
I also hooked and played a nice smallie. I was filming with my GoPro but somehow lost the video in transferring it to my PC.
The winning fly was a marabou muddler in orange for both species
I also hooked some braided line and pulled up a bunch of devil's lures. Spent 30 minutes untangling that mess.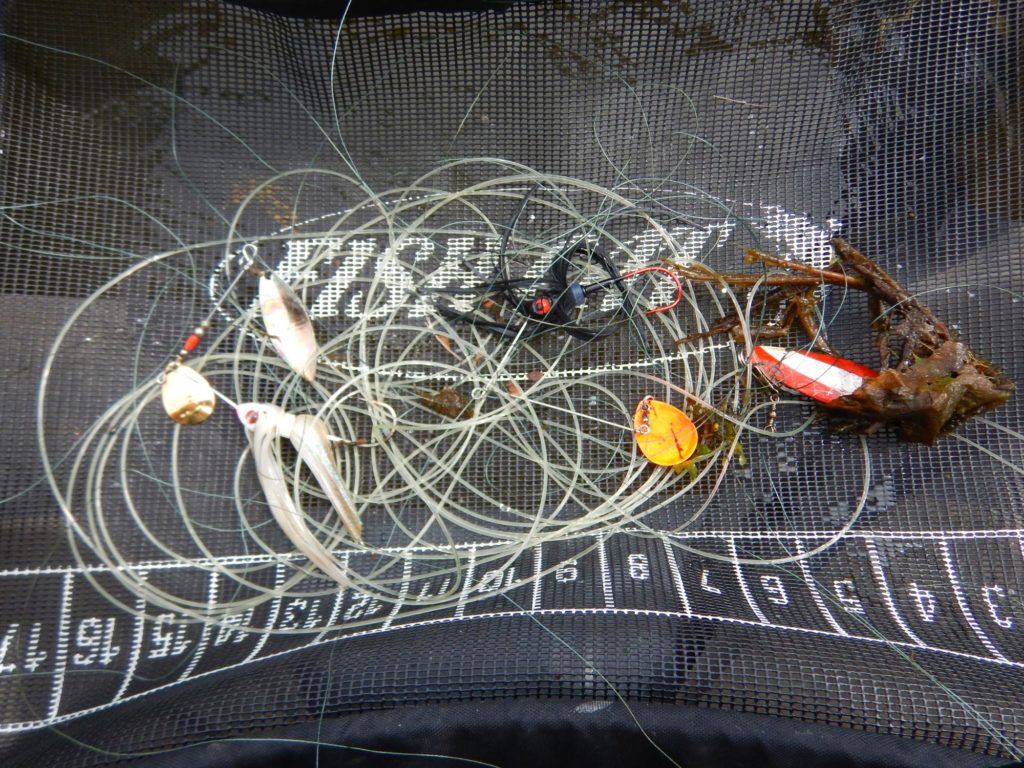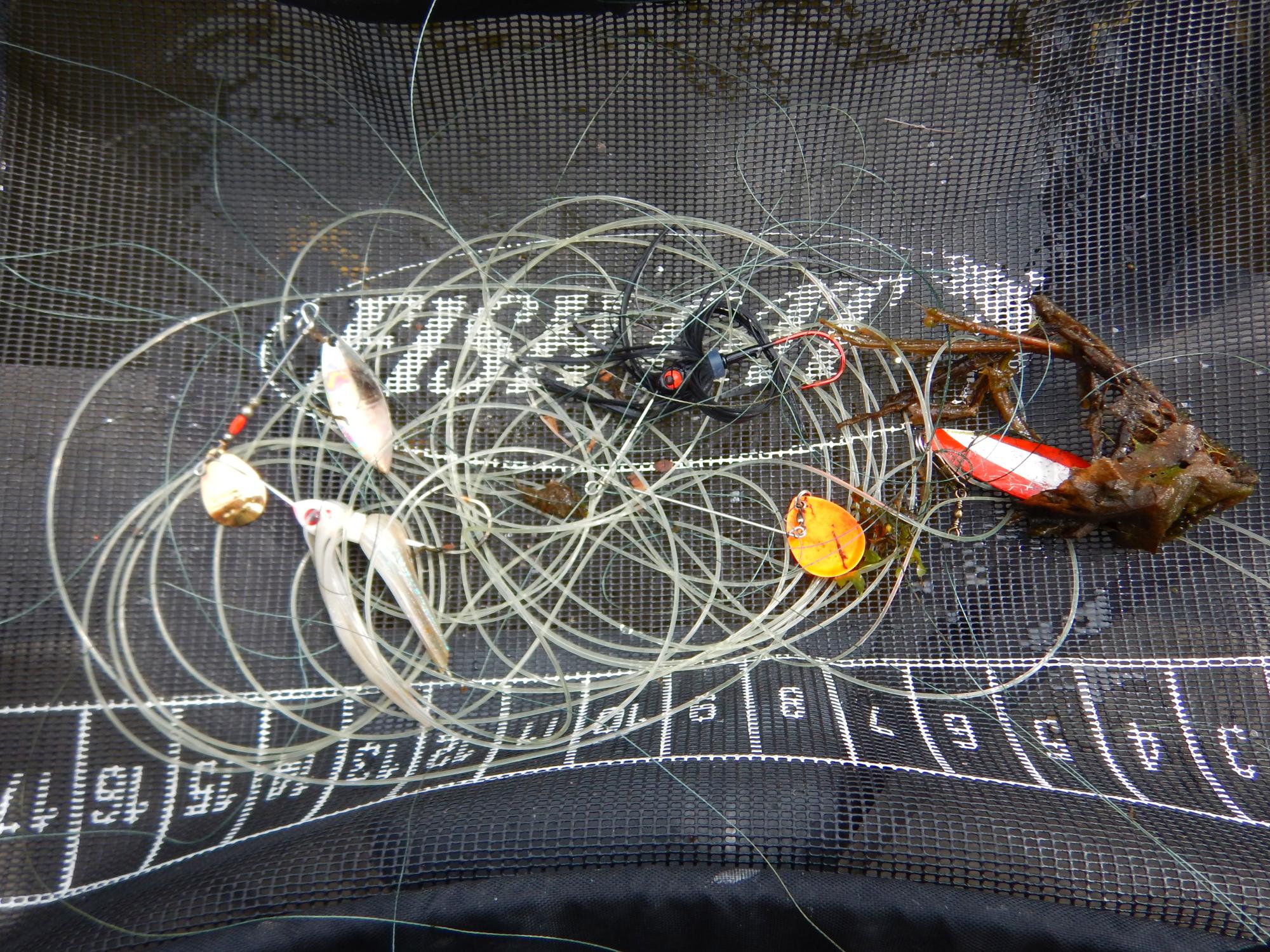 When I was done there was a family just leaving after a few casts and I donated the 2 spinner baits to their tackle box.
I could only manage 6 hours of that wind and left around dinner time.
June 14, 2019
Rather than a whole bunch of little reviews and posts, I thought I'd Combine a few into one. Mostly to get me caught up on my blogging.
Cheap UV Resin For Fly Tying
First off is my long time coming entry into using cured UV resin.
This is liquid plastic you harden (cure) with a concentrated UV light. When you buy one of these for fly tying, you can count on it being unreasonably expensive. Luckily it is a product adapted from outside the fly fishing world and I picked up this consumer version for under $20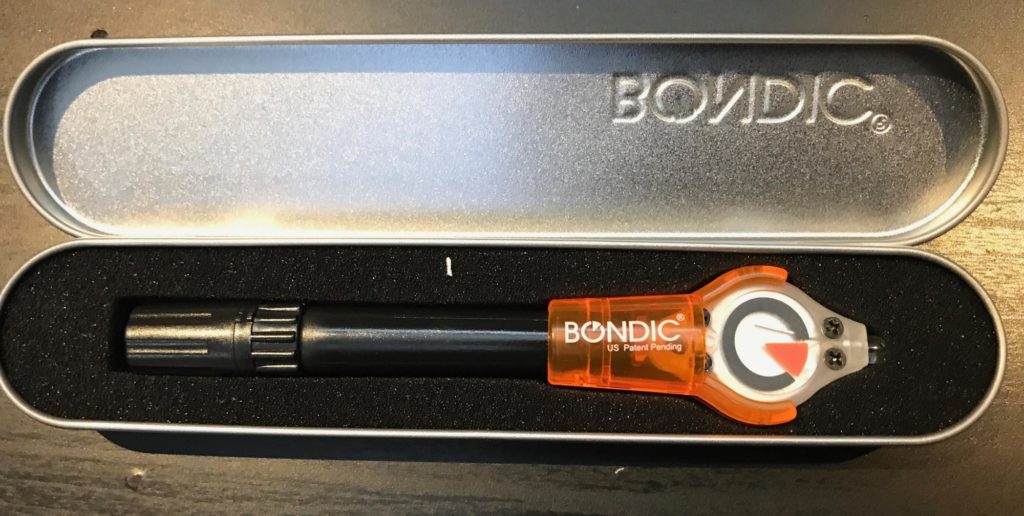 I am not dropping the ease of head cement anytime soon but it did make putting eyes on these party favour flies, a whole lot easier.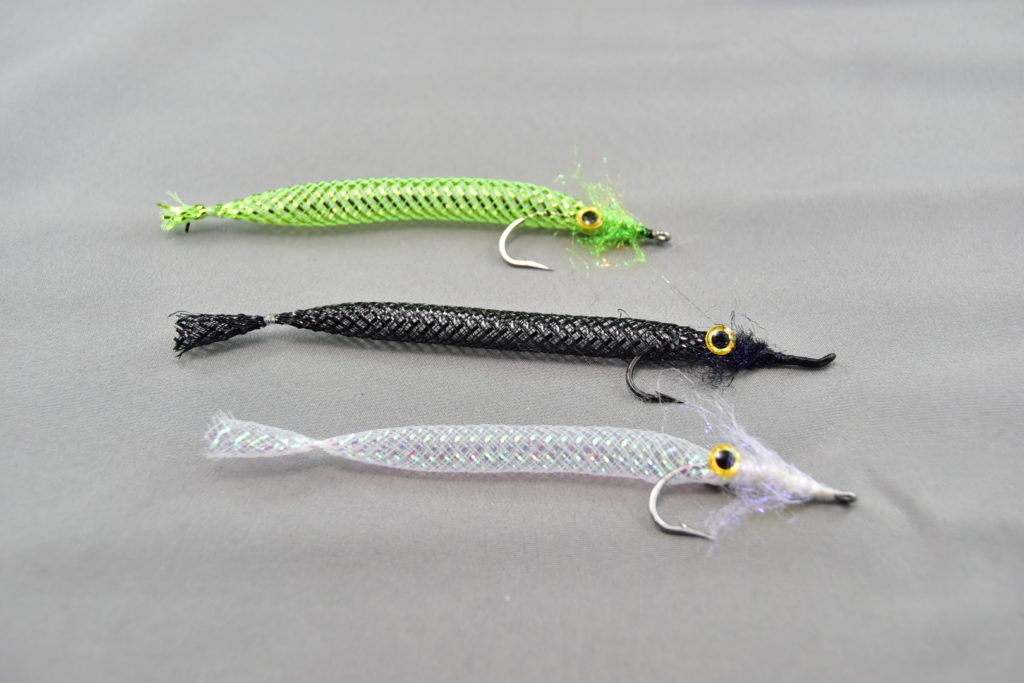 Fly Tying Supplies from Around the Web
As you can imagine, living on the prairies and far away from mountains or even hills, fly fishing is a rarity. The local supplies for fly tying are even more sparse. Even getting thread can be a challenge.
I didn't by much this winter but I did try 2 new sources.
One was the wish app. I have been pretty successful purchasing music related stuff as well as some nice watches. I Found some products from Tigo Fly. In particular bulk tube fly supplies and plastic dumbbell eyes. They seem to only be available from Wish, Amazon, Ebay, Ali Express as their own site http://www.tigofly.com/ is non functioning.
I was particularly excited by the eyes. I love the look of eyes on many flys but lead, brass, and even aluminium have too much weight.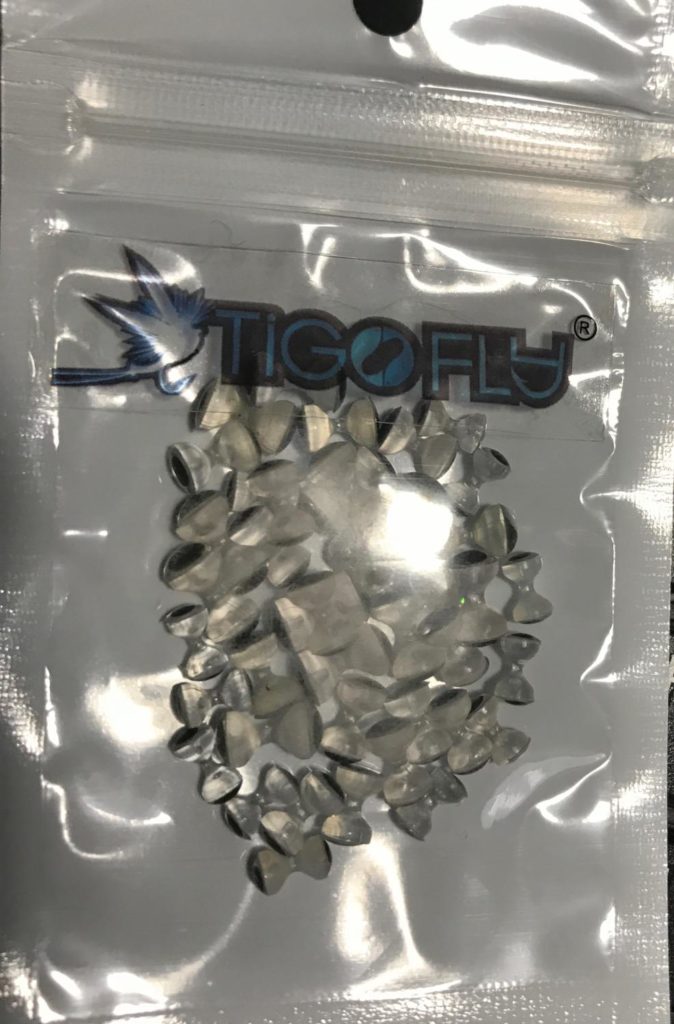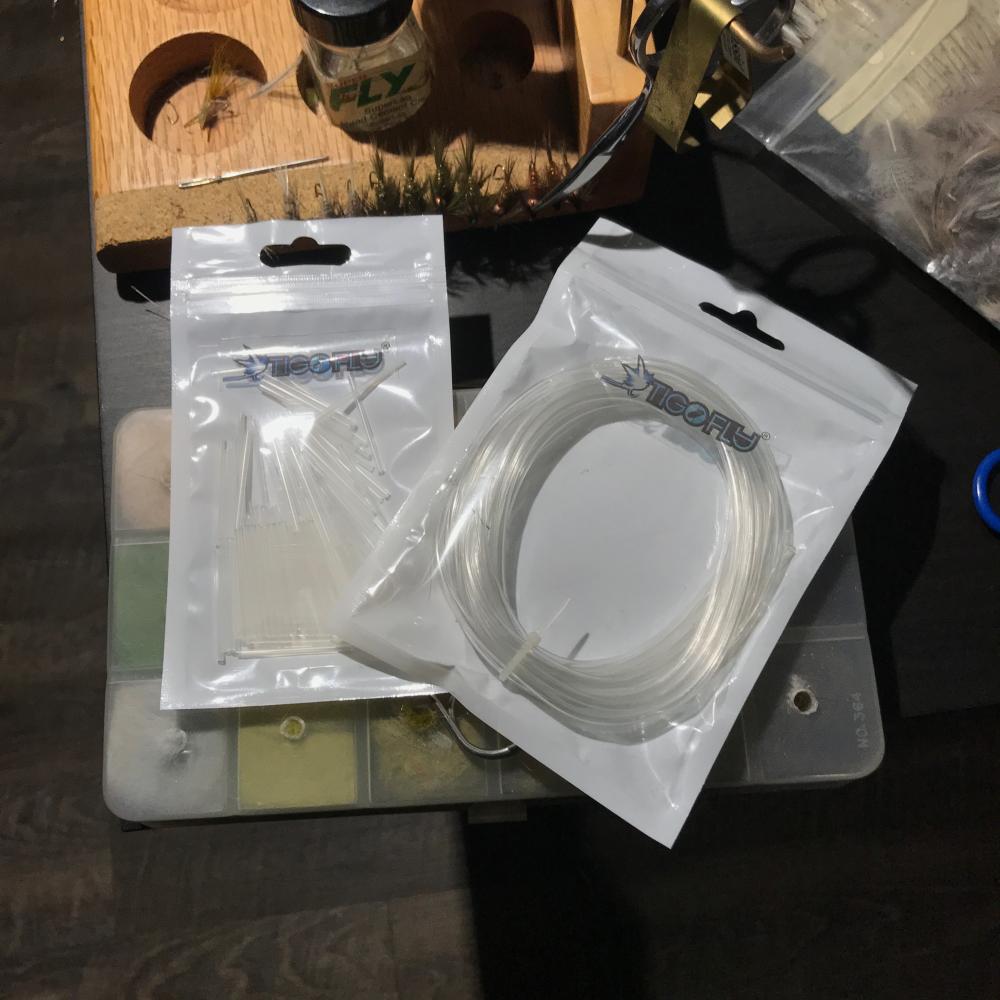 I have bough off brand/store brand hooks before. Last time from Cabela's. They were fine with the odd one needing tossing. These J. Stockard hooks seem a little better than that. I will definitely do that again.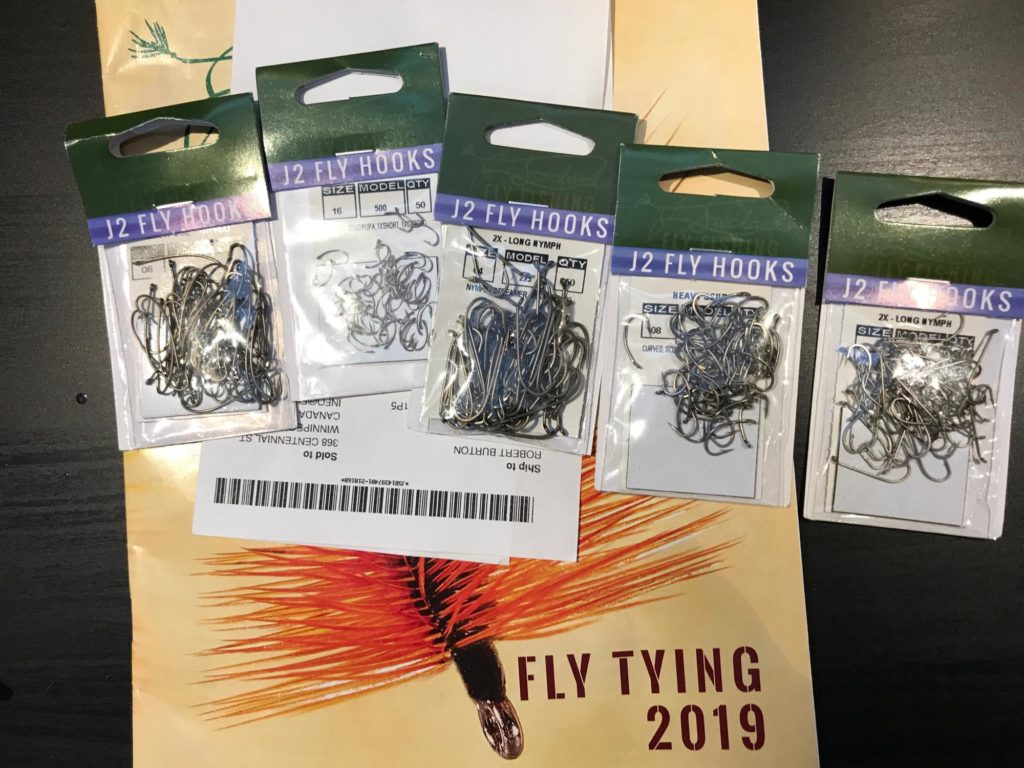 As A Blogging Fly Guide and traveler, I can get an entry level endorsement deal from almost any Fly Fishing Equipment manufacturer. As a matter of fact I still have a standing one with TFO.
The problem is, many of these famous fly rod mane are just holding companies that get 3rd parties to make their gear and stick on their name.
This is nothing new. The aforementioned watches look very much like 5-10x more expensive version seen in stores with other names on them.
I can now get these equal to the task off brand rods for WAY less that my guide discount ever could.

I am tired of bring 4 piece rods and seeing if I win/lose the oversize luggage lottery. So I bought a 4 and 6 weight in 6 and 7 piece configuration. I have used them both on the water and they are great! Casting well and handling fish equally.

When you look at the tubes you can see one of them looks very much like the tubes you get from a famous rod company, that also has their made in Asia.
There you have it 4 potential blog post in one.
Till Next Time
Book Your Manitoba Fly Fishing Adventure
June 03, 2019
I was just at this little lake a while back and the difference is remarkable. Back on the 10th I caught 3 fish and shared the lake with a dozen or so boats and shore anglers. There were people there before me and after me. 4 Fridays later, my catch rate went up but, more importantly, I had the lake to myself.
Once the general fishing season starts, interest in trout peels off.
When's the best time to go trout fishing in Manitoba?
When walleye (pickerel) season starts. The brief time (6 weeks) that the season is closed is the busiest time for new members to the forum and when I get lots of inquires via email , Facebook and Instagram.
I had to be back in the city to do a mixing editing sessions at my recording studio in Winnipeg so I left unnaturally early (for a professional musician) time in the morning and fished till mid afternoon.
Nine fish to hand, a few LDR's and some other solid hits. All Rainbow Trout. Some bigger and some recent stockings
The winning fly of the day was my Fuaxhair Leech.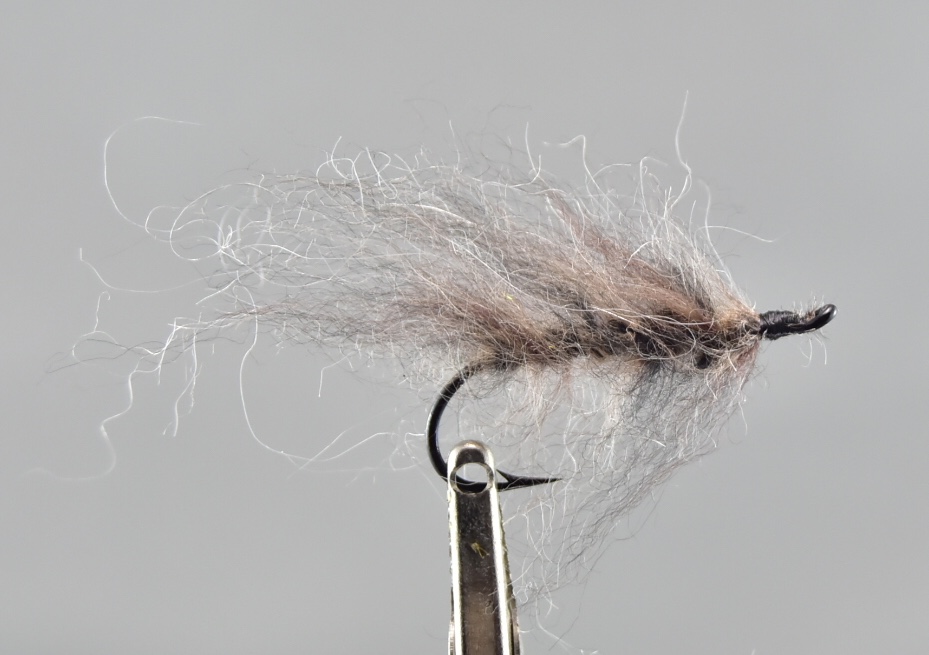 Here's the photographic and video fun