June 22, 2019
Big Creek Manitoba
On the northern edge of the Whiteshell Provincial Park is where you'll find Big Creek.
Really just a back bay of the Winnipeg River System, it does have flow from the wet lands south of 307.
What ever is in the river has no impediment to getting to this water but typically it is pike and bass (small mouth).
Today was also the summer solstice but no sun was available. Lots of wind. Wind from the SE to be precise. On this flat part of the world, there is no place to hide. So I battled the wind with my legs and on almost every cast.
I was rewarded with a few pike a few hits and a real nice bass that never made it to hand.
I was also getting a lot of LDR's that I found out later were spawning suckers along the edges.
I also hooked and played a nice smallie. I was filming with my GoPro but somehow lost the video in transferring it to my PC.
The winning fly was a marabou muddler in orange for both species
I also hooked some braided line and pulled up a bunch of devil's lures. Spent 30 minutes untangling that mess.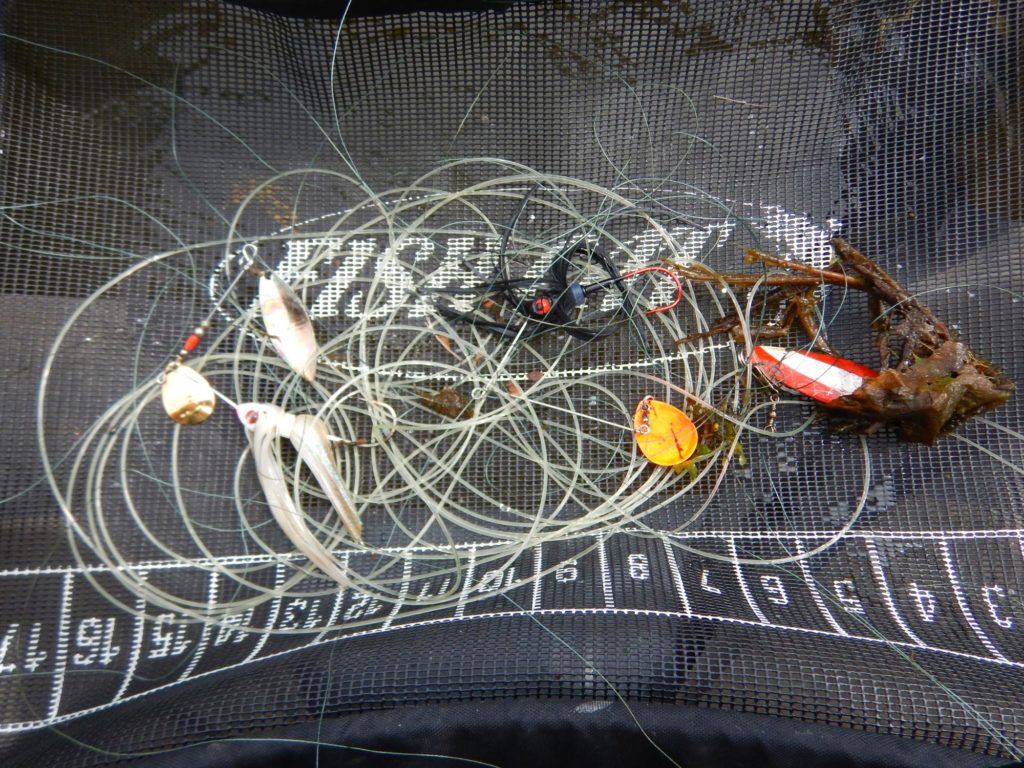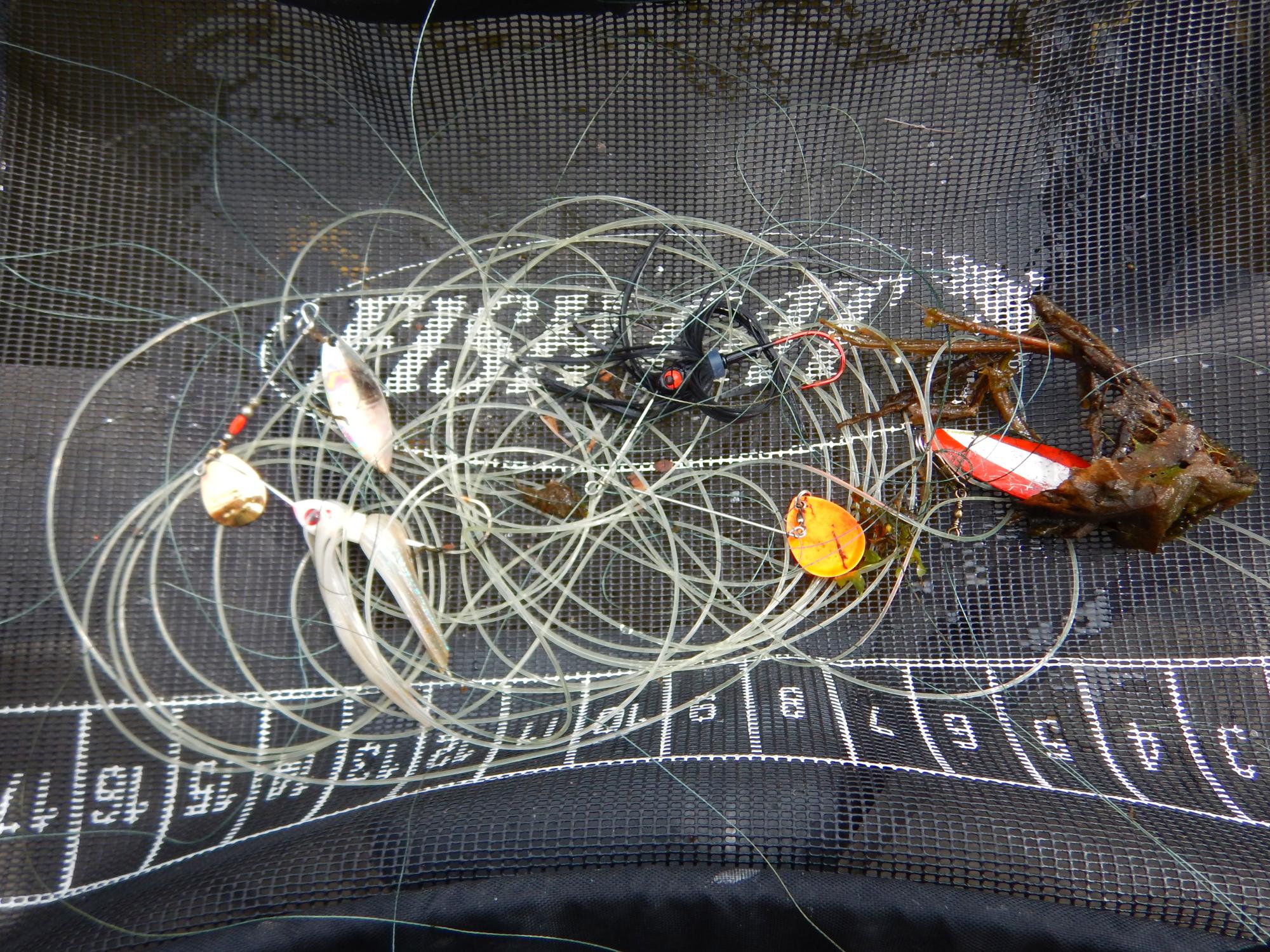 When I was done there was a family just leaving after a few casts and I donated the 2 spinner baits to their tackle box.
I could only manage 6 hours of that wind and left around dinner time.