May 26, 2023
Manigotagan River Manitoba May 22nd 2023
Time for our semi annual trip the Wood Falls Section of the Manigotagan River 200km north east of Winnipeg Manitoba.
Each year we go open minded and so far it has given something different each time.
Once known as White Bass hot spot the last few times we have been there has been Smallmouth Bass Northern Pike and Shorthead Redhorse Suckers.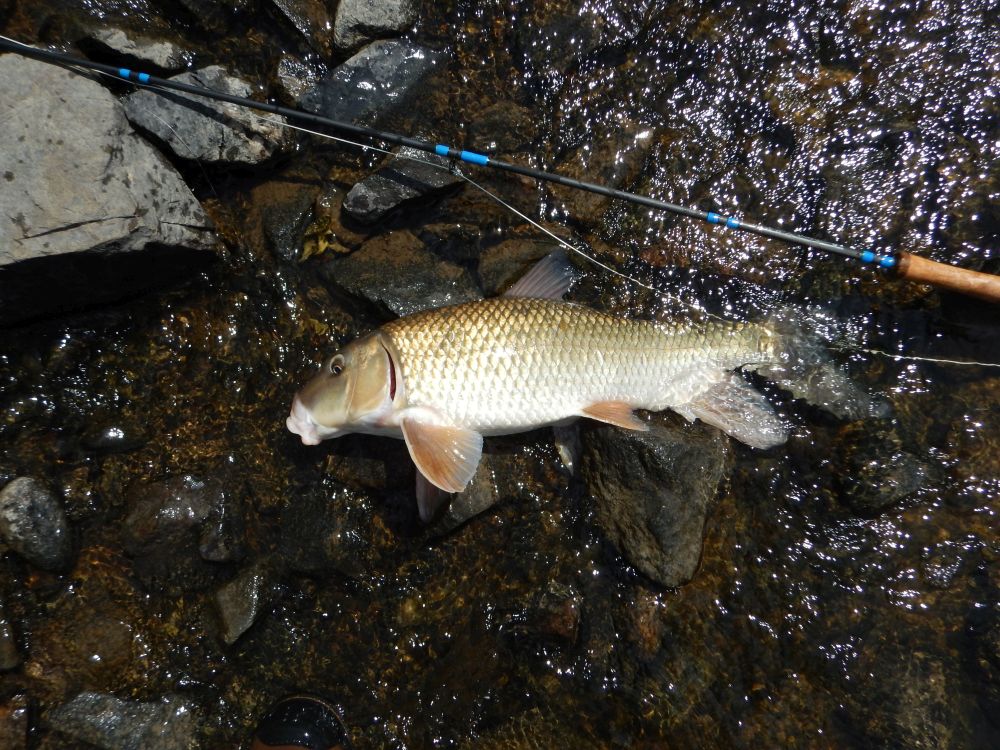 This trip we were into bass, lots of bass and good size. They were females fresh from leaving the males on the beds protecting fry. So they were hungry!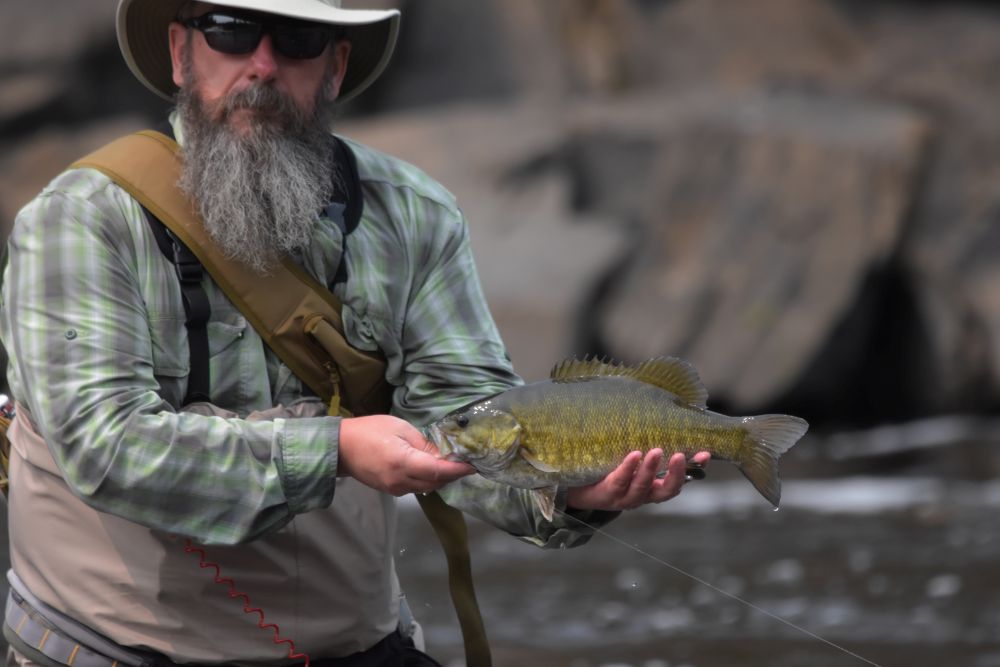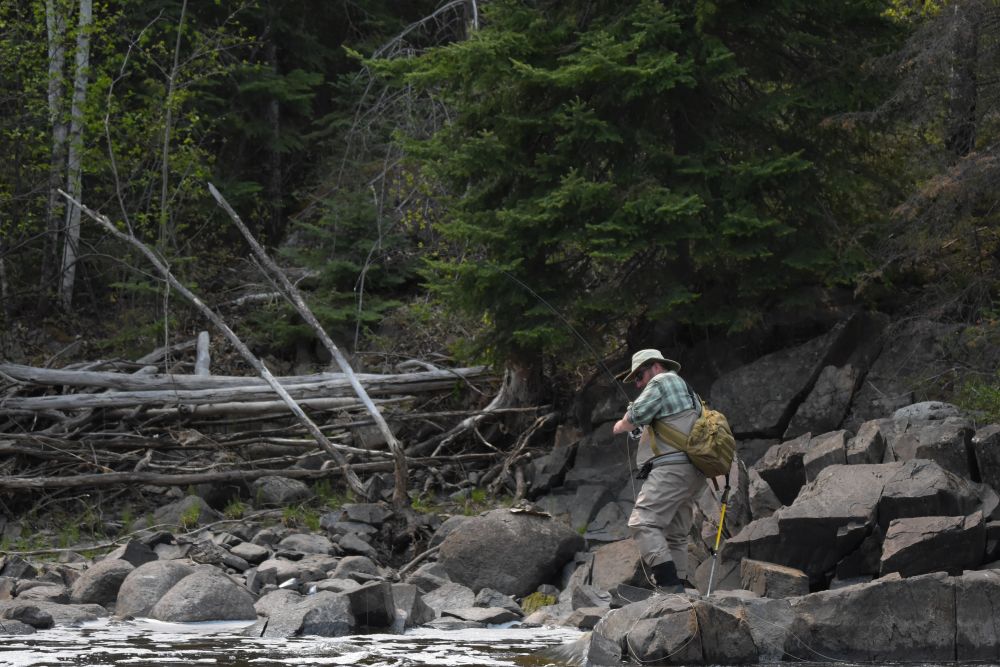 A few bite off and one pike landed.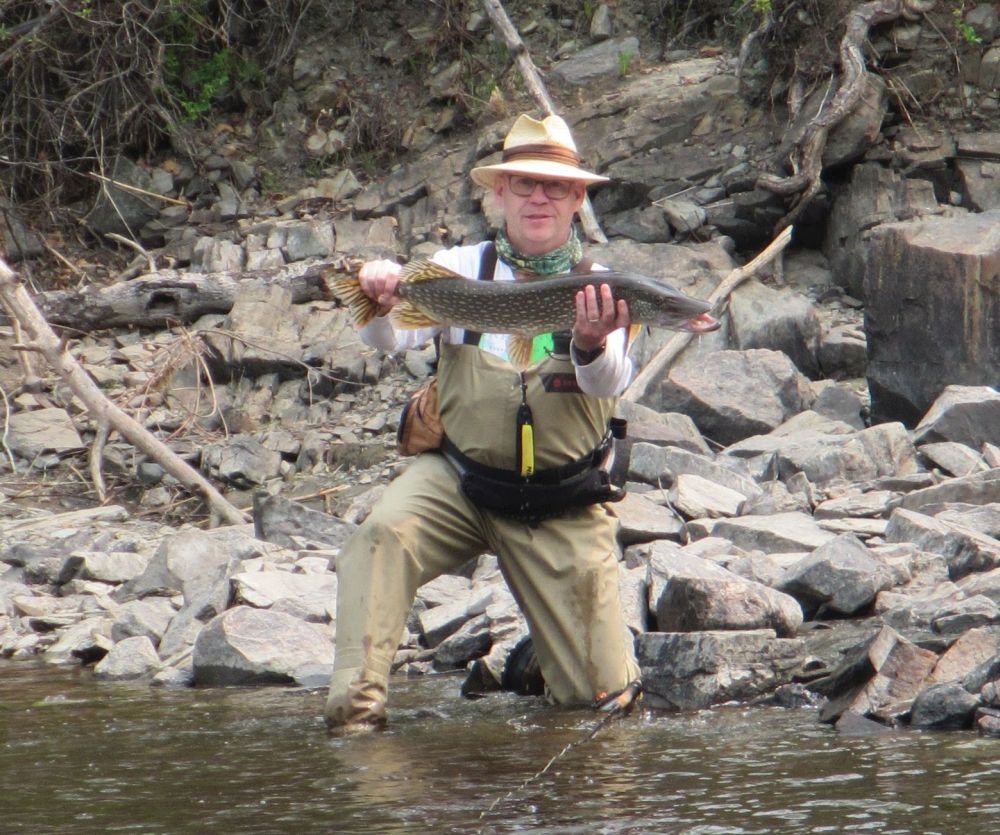 I was using a 6wt Switch rod and my partner was using a 7wt. Fly of the day was the Black over white Clouser. Other flies worked but not as well.
Also included is this video I shot between fish. A mix of drone footage, hand held and still photos.