June 24, 2018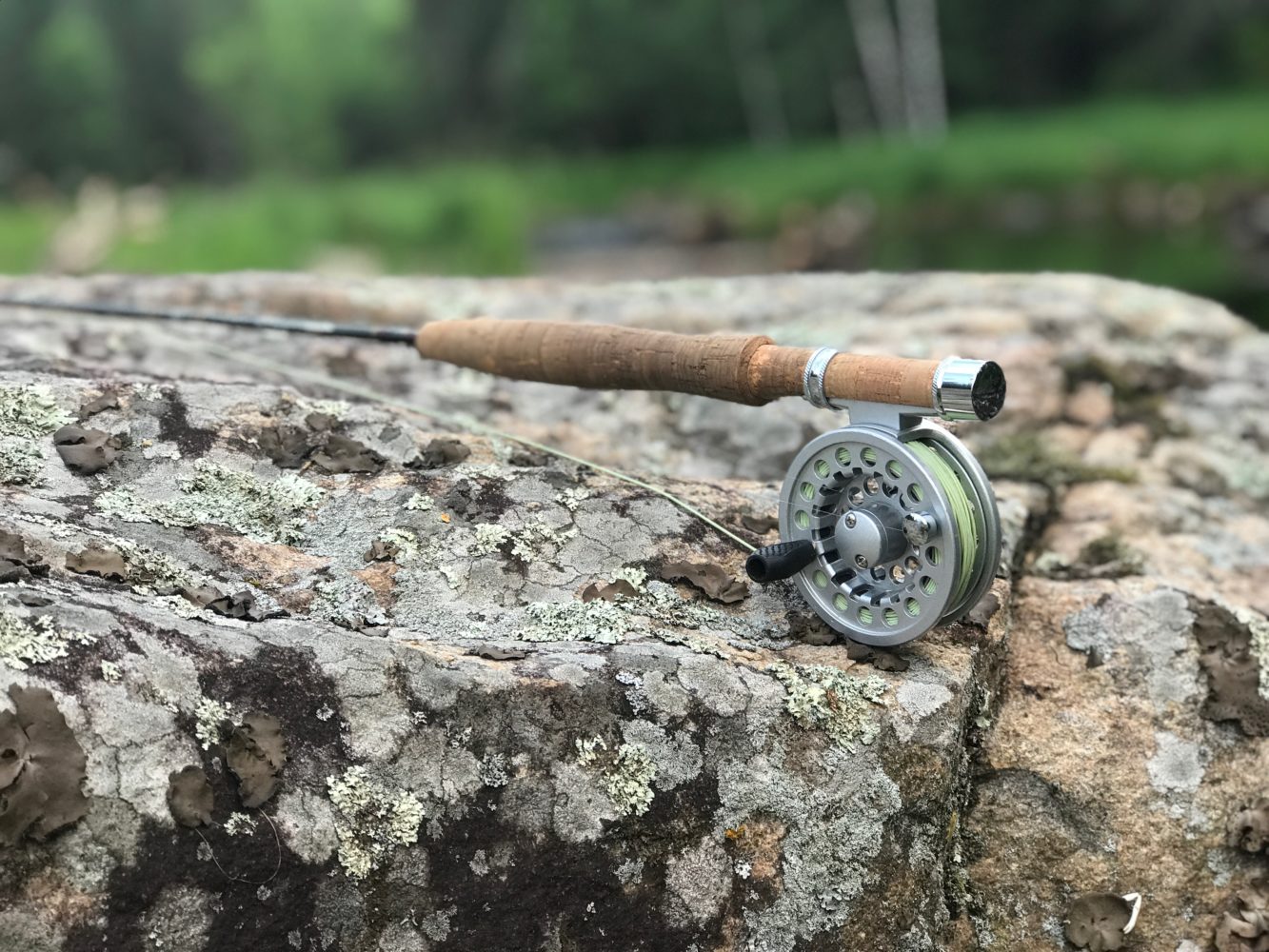 The first fish I ever caught on a fly rod was a small-mouth bass in a southern Ontario stream. That fish and fight hooked me on fly fishing and I love to return to that regularly. I thought that, after good rains followed by steady weather, today would make a prime time to try. We went to Big Creek Manitoba. This is a big creek that feeds into the Winnipeg river system inside the Whiteshell Provincial Park. We launched our float tubes and and went at it. I found active fish pretty early.
The first fish was my first bass of the year (not counting Florida) and was nice at just under 18″.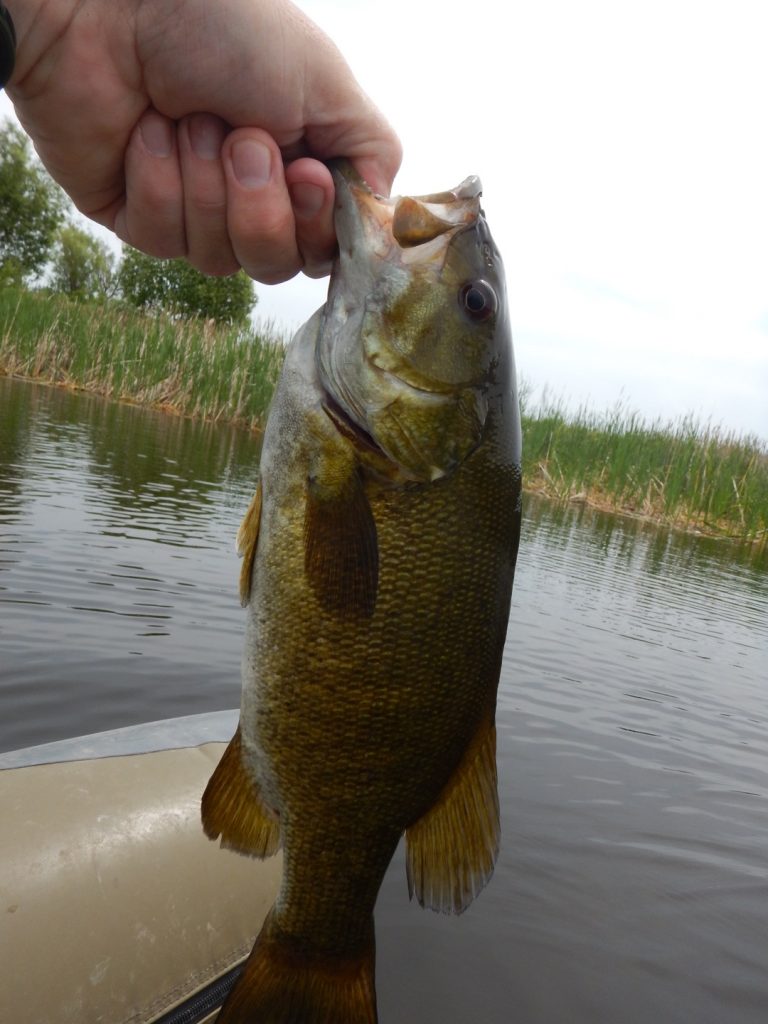 I called to my fishing partner to come over as there were plenty of active fish in this inlet.
The next fish might have been the best of season and maybe my best bass.You can hear and see it on the video at the end of this article
After that there was numerous hits tugs and struggles. I worked the area, where I lost that fish, pretty hard and but only got one more bass and pike to hand.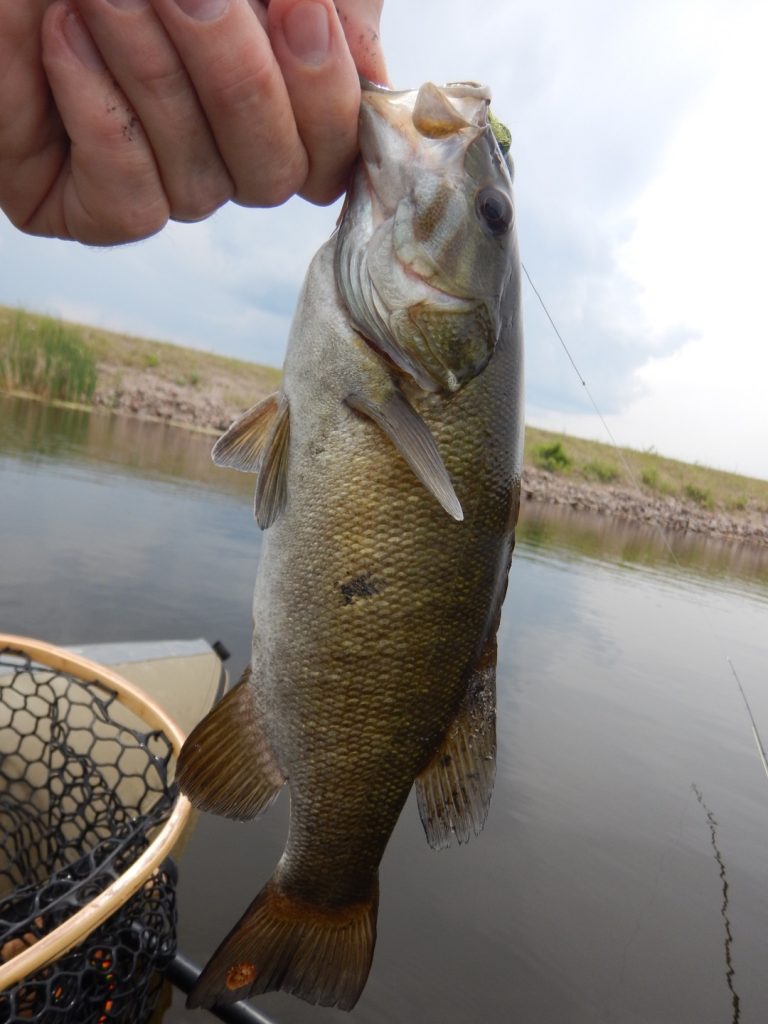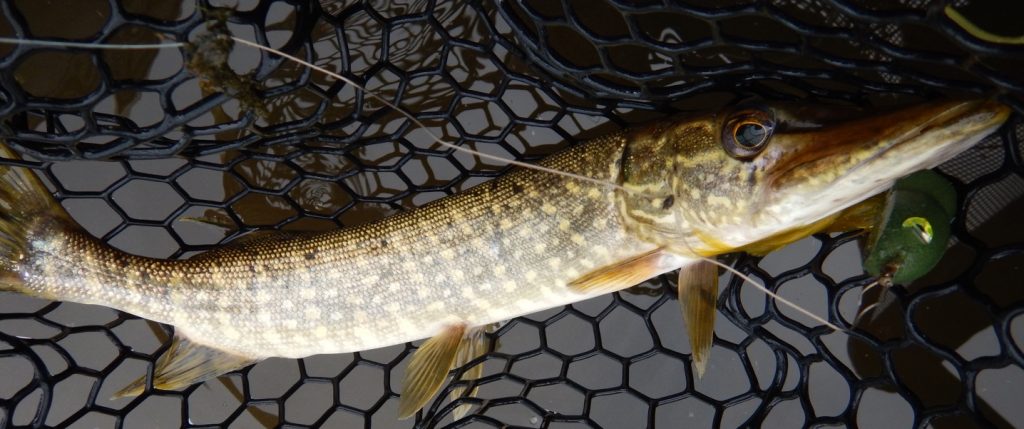 My partner caught 5 smallies and zero pike.
Here is the full video (at least until the battery died).
The storm clouds you can see in the background of the photos and videos, finally caught up to us and we got off the water.
We were craving a burger from the Nite Hawk Cafe so we drove to the south east part of the park. If that seems like a long drive to you, you've never had one of their burgers!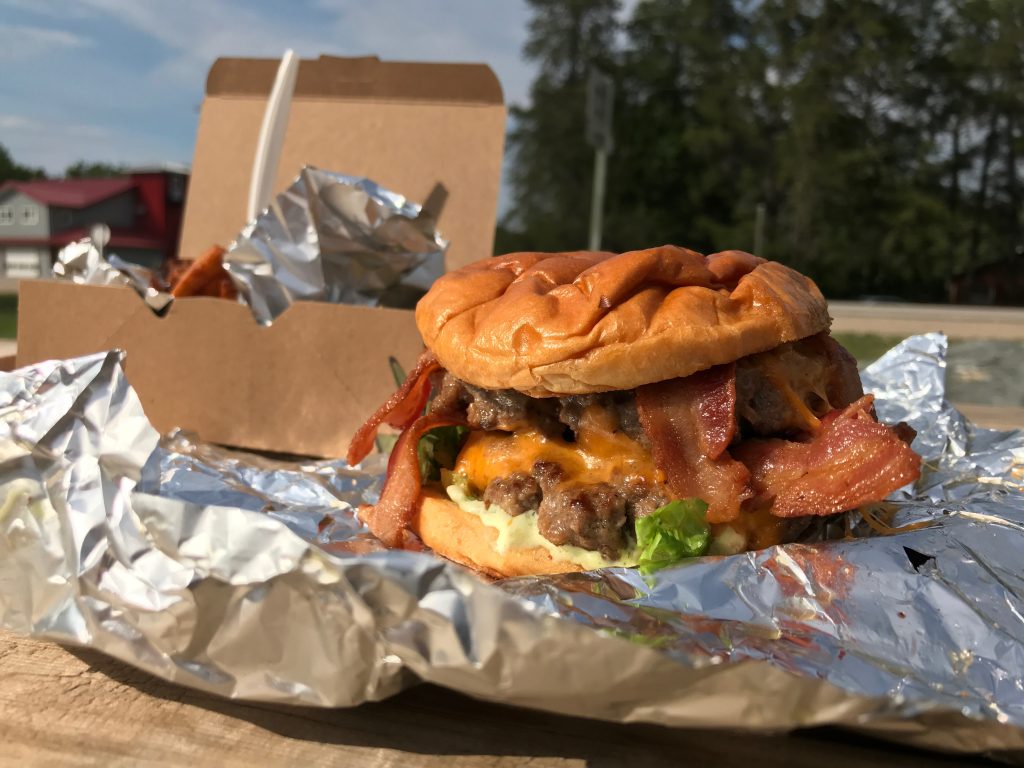 As we were in the area, we thought we'd take a look at the Whiteshell creek after the disappointment of June 8th's trip
Apparently there was supposed to be a tour ending with a stocking on the 9th. Our thinking being, 2 weeks might have given the fish time to acclimate.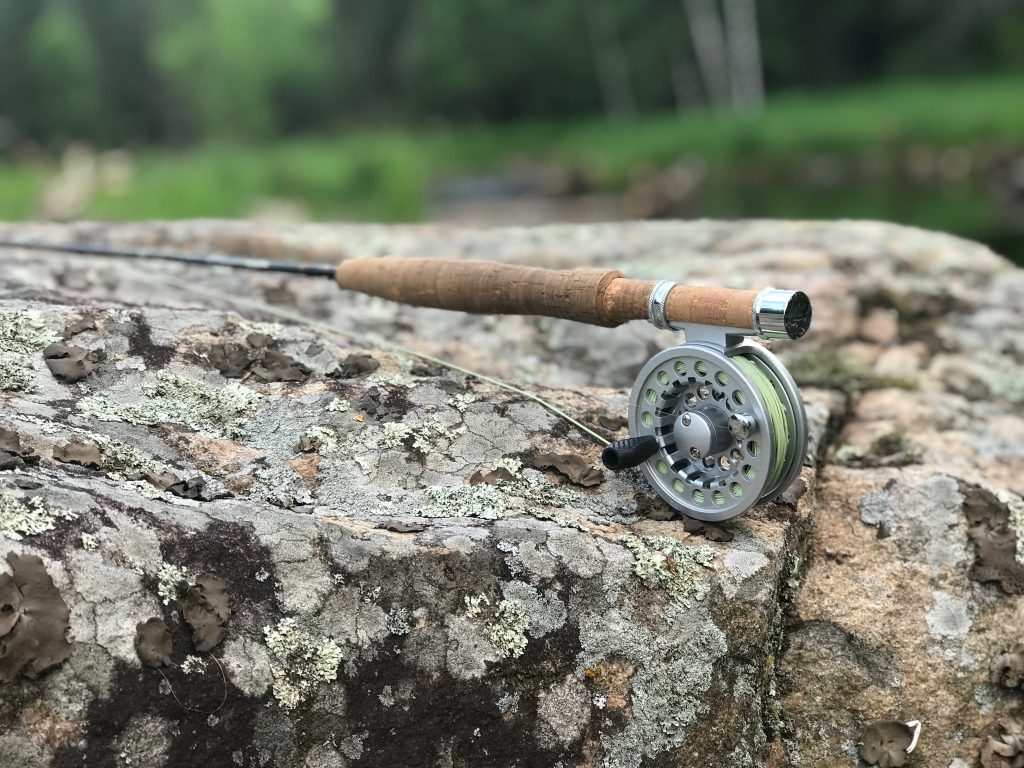 There were no fish.
I don't know if they stocking was so small as to be meaningless, the stocking didn't happen, the mergansers picked them off or what. But no trout but also no native fish or fish sign at all.
The head waters are in trouble and maybe all of this is the after math of the stream 'improvements' and the bridge reconstruction. Maybe it will rebound in a few years. Maybe not at all