May 22, 2018
Anton's Lake Manitoba
Got a last minute call to guide a visitor from Ontario. He had a trip with friends planned but that got cancelled.
Gave him the choices and he picked Anton's Lake just west of Minnedosa 
The client got in the water an took off to be left to his own devices (after having me choose a fly and nix the bobber…err…strike indicator.
He decided to go to the enticing back bay that never seems to have fish and I went to where the wind was pounding the shore.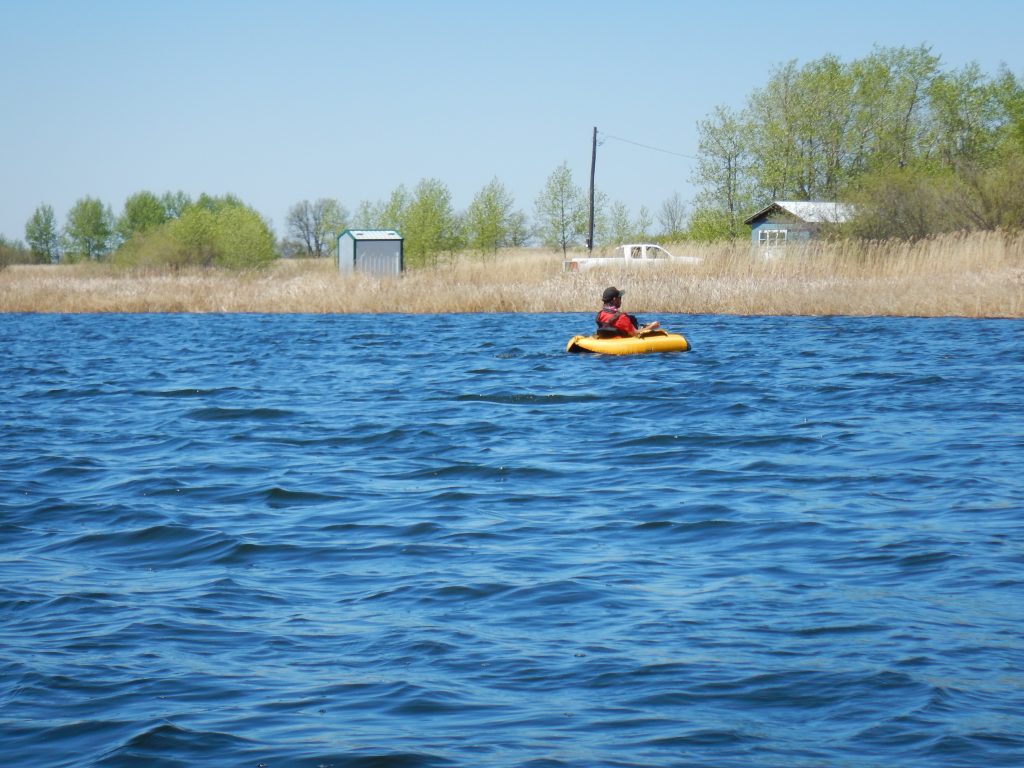 Experimenting with a floating line and a weighted leech pattern and a sinking line with a minnow patter, I got my first fish. A recently stocked rainbow fell to a black muddler.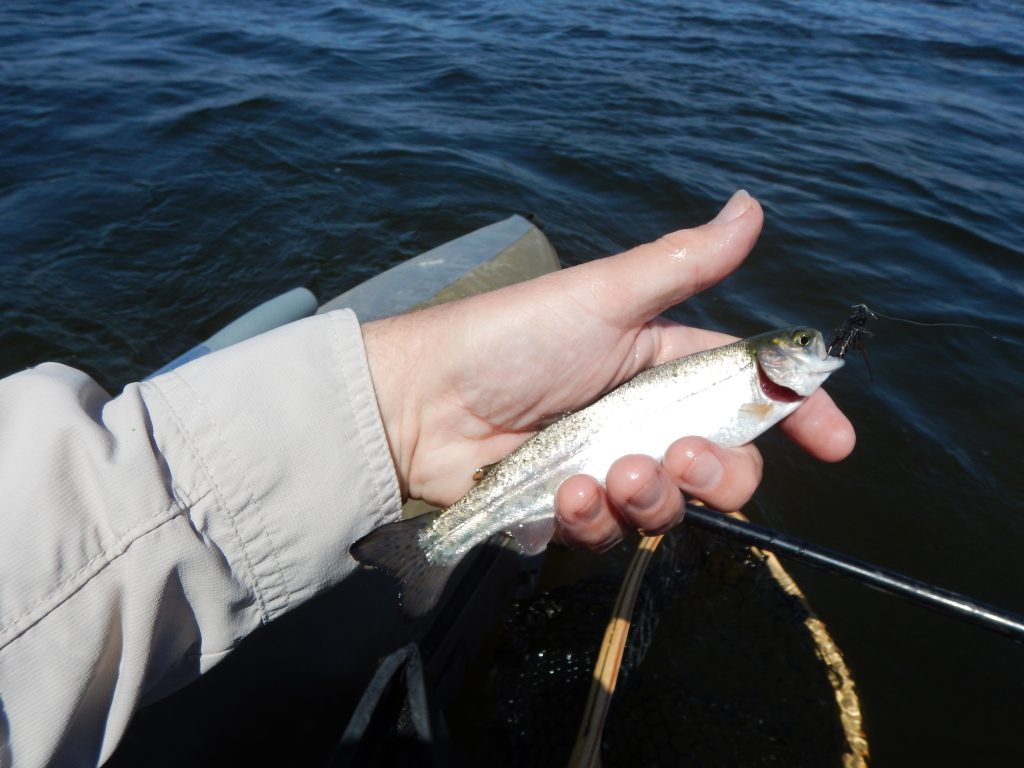 More experimenting got me a nice fat 23″ brown trout on a Sparkly Nymph pattern of my own Design.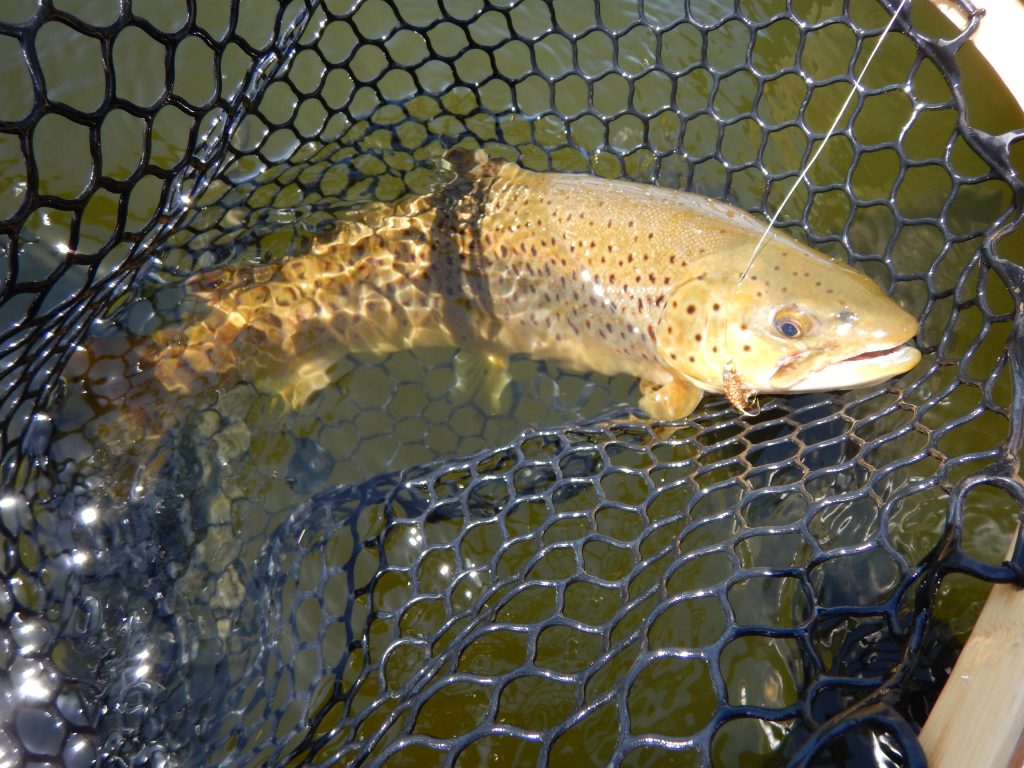 I called the client over after this fish and got him to work the same shore line. As the wind was constant the main trick was to keep kicking into the wind while casting to shore where the fish would tend to be feeding. Even stopping your kicking to fix your gear or tie on a new fly would push you into the weeds and spook the fish. As this was his first time in a float tube, he still managed to get a couple of bows one in the 16″ range. As he was content to be off on his own I did not get any pictures of them. I did manage one more brown.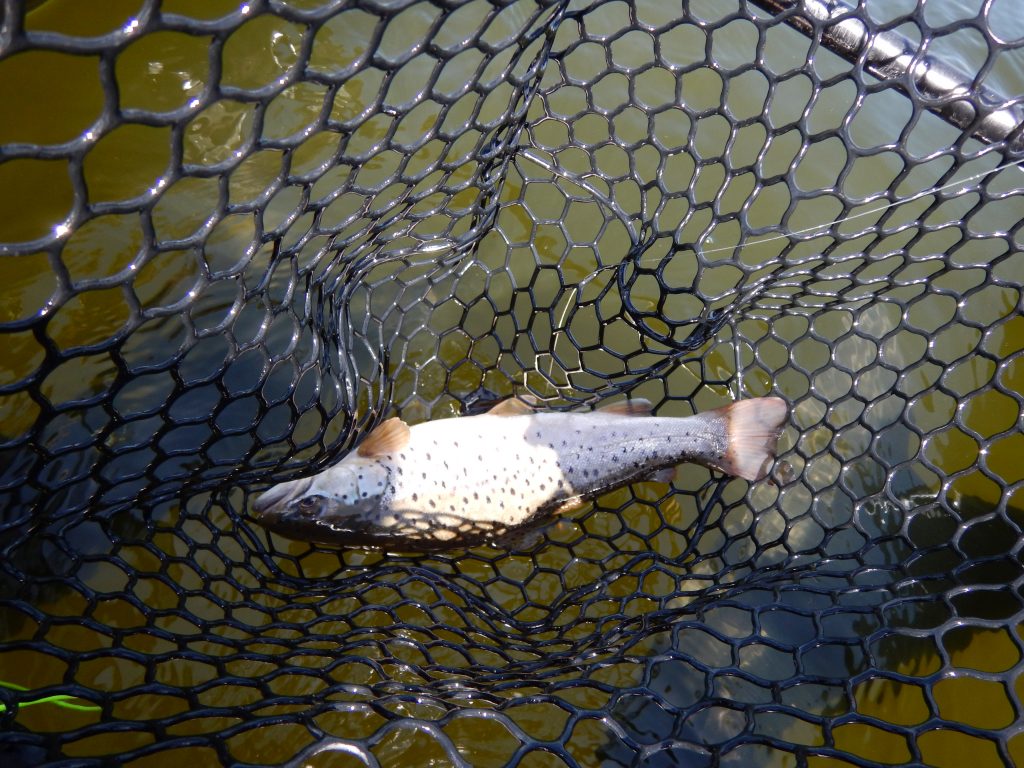 While this was not a classic day on Anton's we still out fished the trolling gears guys who report anything from 0-1 fish caught.