October 13, 2018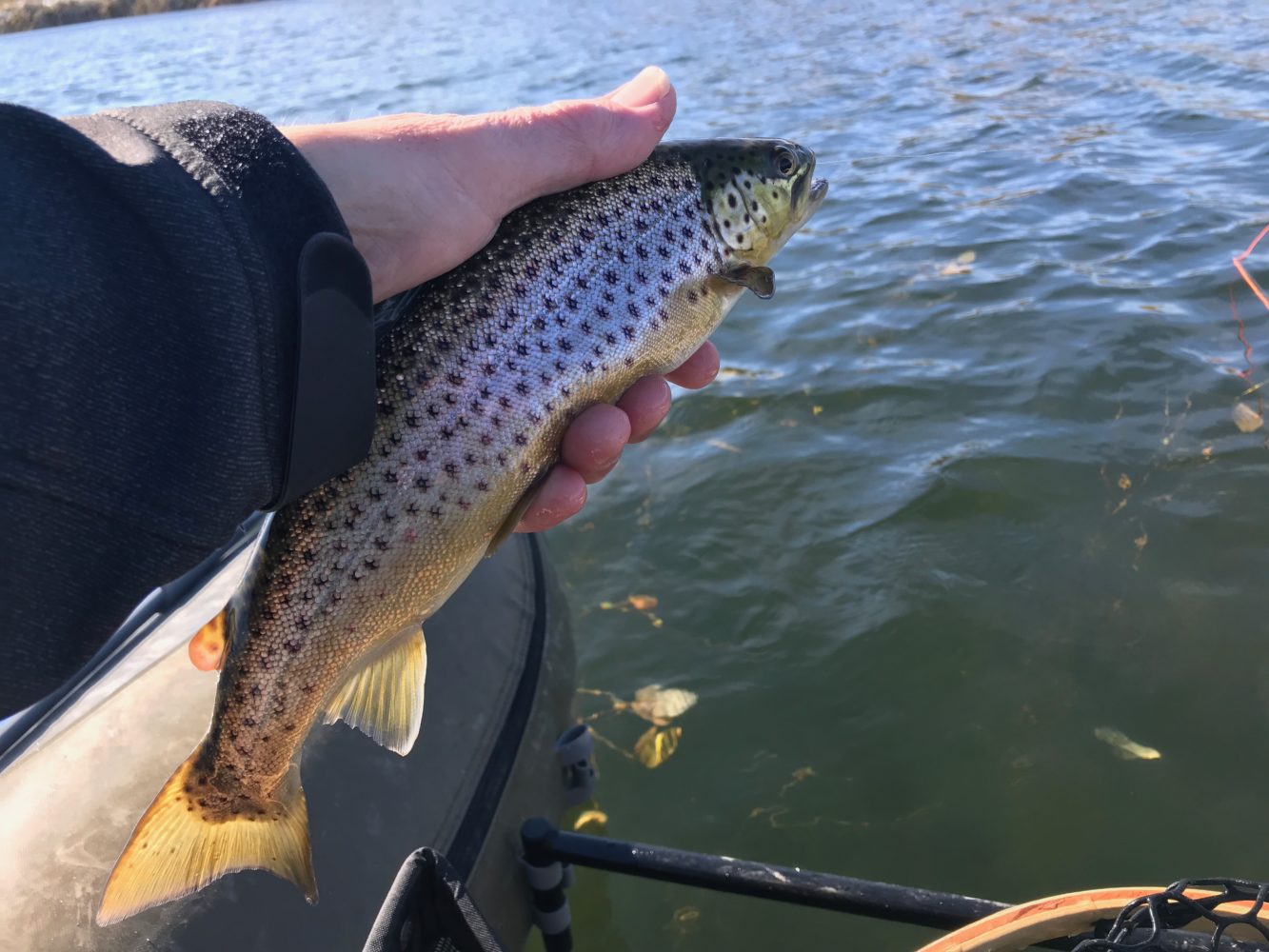 Fall is the time many people anticipate with great and positive feelings. Folks who do not like the heat love the cooler temperatures. School based business like my Music School here in Winnipeg look forward to the returning income. Most salient to this blog is the outdoors people who look to make up for lost time (with fishing and hiking) and hunters looking to get started. Instead we we had a very disappointing turn of events.
After a scorching hot and dry summer with record temperatures what followed was an early snow fall in September, followed by below normal temperatures in October.
I managed to brave the +3 on Friday October 12th. I drove to one of the few eastern watersheds that are stocked with trout.
The first thing I found, other than the snow on the ground, was that the picnic table was removed completely.
This picnic table has been the bane of all the boat and float tubers. The shore folks kept moving it on to the boat launch. I guess the six foot walk from tackle box and bait was too much to deal with. Every time I went I had to move it. If I went on a weekend, it would be back there by the time I got off the water (complete with fishers who had no clue what to do when a boat of float tube came in to get off the water). That is why I tend to go on a Friday



Thinking I had to move it to get started I was pleasantly surprised that not only did I not have to move it, it was gone completely.
Anyhow, the air temp was supposed to climb to 5 (it didn't) the water temp was around 1 and there was a bit of wind. I managed a few fish on a Bead Head Flymph in Brown. I lasted about 5-6 hours before my numb feet forced me off.
The fish were scattered and only a smooth, long, and relatively fast retrieves seem to elicit any action. Once I went this way, I got a lot of strikes and LDR's as well a 4 fish (2 x Browns and 2 x Bows) The fish were an OK size. Considering the lake winter killed and was just restocked in spring I thought the fishing was pretty good. While I could complain that the Whiteshell Lakes don't get this kinda love, I am grateful that ANY bodies of water, east of Winnipeg, gets this sort of squeaky wheel favouritism.