July 09, 2019
Whiteshell Bass Bonanza
The Manitoba headwaters of the Whiteshell river is not the true head waters, that is somewhere in western Ontario. The Whiteshell Rivers winds through the Whiteshell park in eastern Manitoba. It is a series of river runs and lakes starting with West Hawk Lake and ending at Nutimik Lake (part of the Winnipeg River System.
We went to the headwaters in search of trout that are stocked there. The last time I was there it was a disaster. Not only where there no fish, but there was no signs of life. No bugs no hatches…not even a mosquito.
There was extensive work on a new bridge but there is no mention anywhere about a spill or anything related. The only thing up stream of the bridge is the lake so it is likely there was a spill of something related to the bridge construction.
If something happened, it was hushed up.

Combined with the lack of water over the years (due to hatchery employees raising the dam at the request of their lake home owner buddies) this once jewel of the east has fallen on hard times.
Cant fish with out food in our bellies so off the the Night Hawk Cafe (Vegans look away)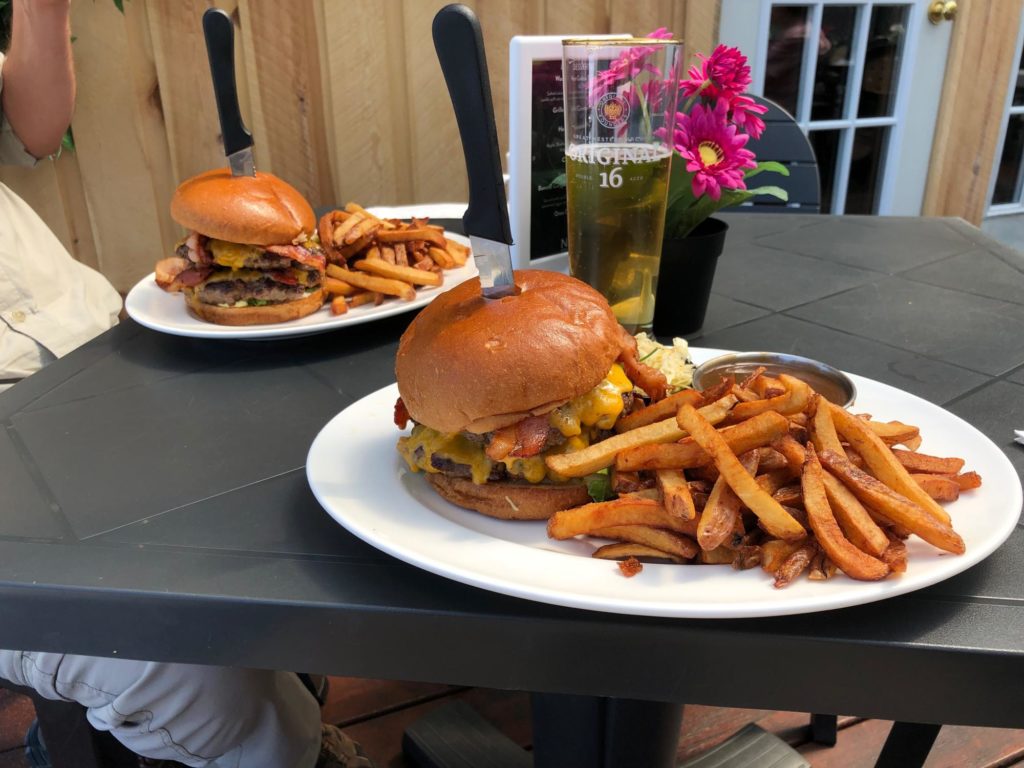 On to the fishing
This time, the water levels seemed better (and the make shift 6×6 was removed from the dam). While we didn't get a lot of trout (1) the bass were up from Caddy Lake.
And the one trout, a recent stocking for sure!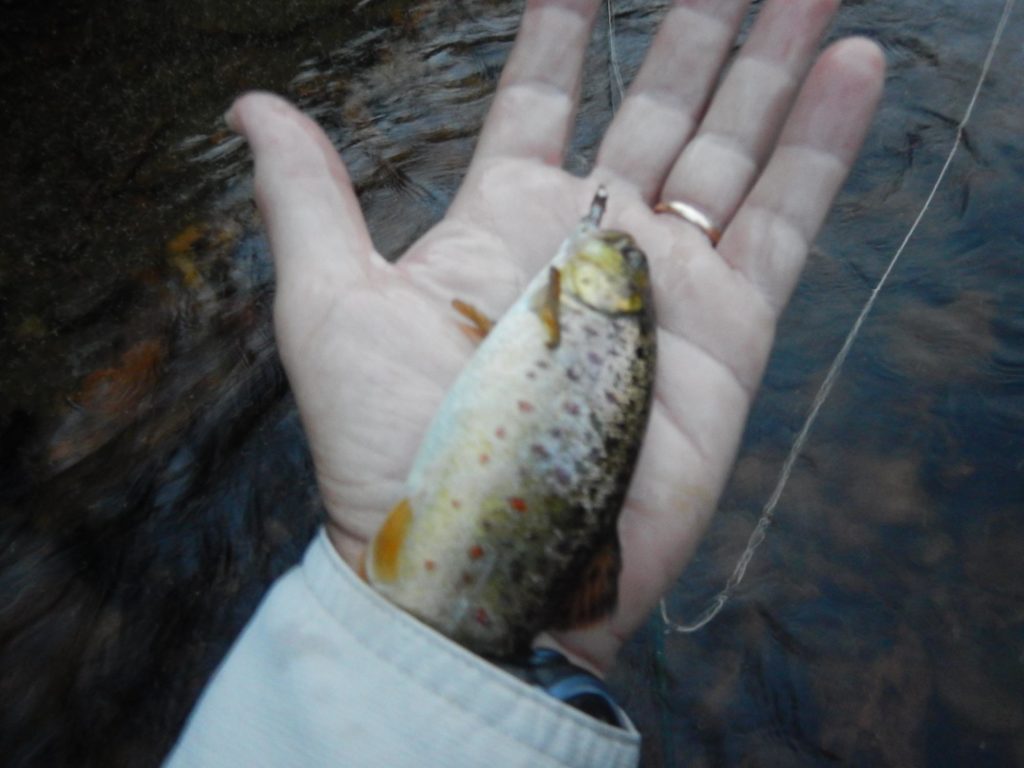 Over all this bit of water is looking better than is has for quite a while (under the direction of a different person).
I for one am very happy to have a place to go to and is friendly to the MAJORITY of fishers who don't have a boat!