So technically not Manitoba Fly Fishing but I am a Manitoban and I was fly fishing, so 2 out of 3 ain't bad.
Every year or every other year we beat the cold, like so many, and go south. Sometimes we do the predictable thing and go to Orlando and theme park it. But most years we go to the 30a area of the Gulf coast portion of Florida.
This is a retiree, snowbird, artsy, all of the above area. So it is quiet. It is also not as warm but always warmer than Winnipeg!
It took me a few trips to figure out the fishing here. My first thought was to target the salt as it was everywhere and easy to access. I also want to get my first salt water fish on any tackle (which I did manage a couple year ago in Bonne Bay N.L.)
Eventually I decided to try for the freshwater fish. The ponds are not as numerous as they are in the Kissimmee area, but they are there. Online research did not reveal much. The 30a, Destin, Sandestin areas are not hot spots for fishing and most of the info was about the bigger lakes where one would need a boat.
But with fly rod in hand I found places that held fish.
The first spot I found was a weird experience for sure. Behind the Destin Commons Mall is two ponds. They have a tonne of Blue gill and the odd bass. What makes it weird is it is right beside the mall with lots shopping traffic. As well, there is a Bass Pro Shop in that mall. So you could go there, buy a licence and go fishing.
All the golf courses have ponds and because the drainage systems are all connected, they all have fish.
I tried Seascape Golf area and got chased off by security. So I accessed the ponds from a mall adjacent to the course and had a grand time. I had it to myself on Christmas Day but it was busy other days. The golfers playing through ranged from the friendly to the offended.
Also in the area is Topsail State park. The fishing there is slow but there are blue gills.
Matter of fact that is what you will always get in these Florida ponds.
We stayed at a different place this year and it was on Little Redfish Lake. I could see fish swirling off a point in that lake. I could see it from my balcony. It happened early morning and late afternoon.
And so readers I caught my first ever Redfish in Redfish lake!
The bass ponds were fished with a 4wt so the Bass gave a good accounting of themselves but the Gills not so much. The blue gill ponds were fished with my 2wt and so all the fish felt nice.
Here are a few of the fish caught over the span of 8 fishing attempts.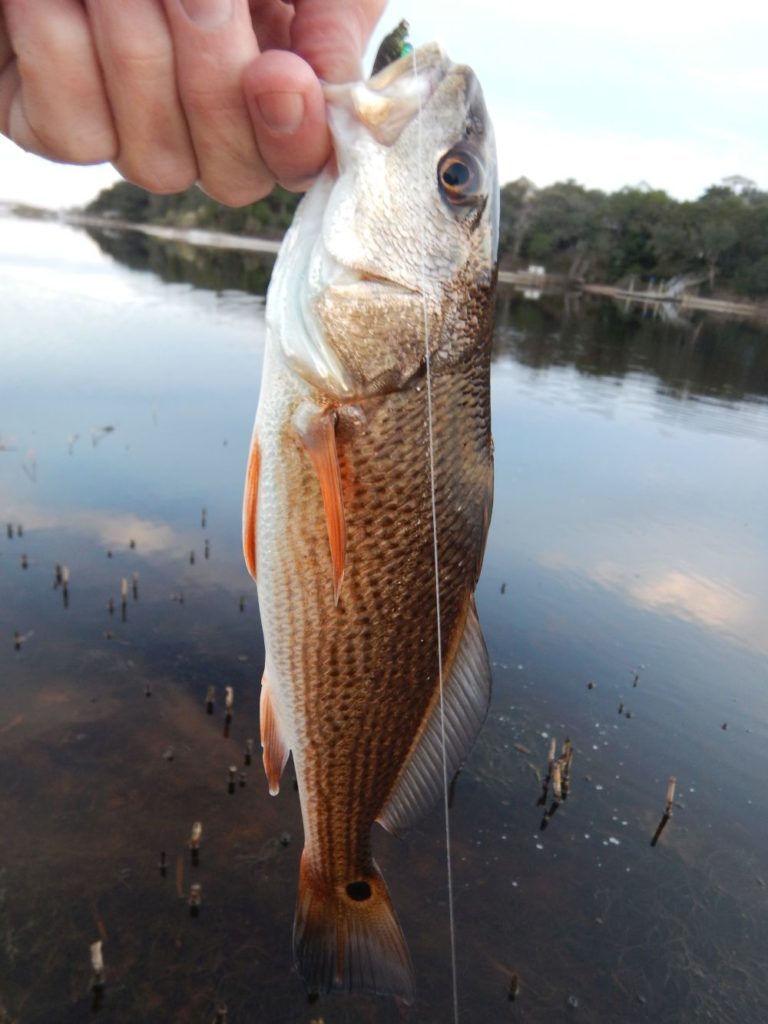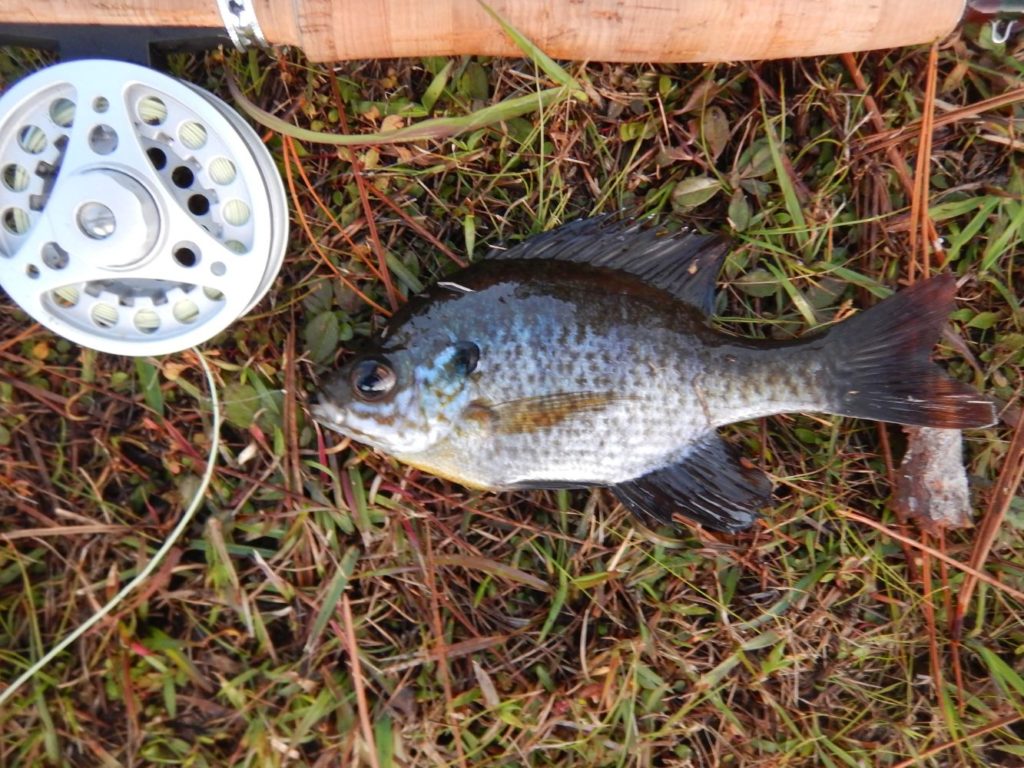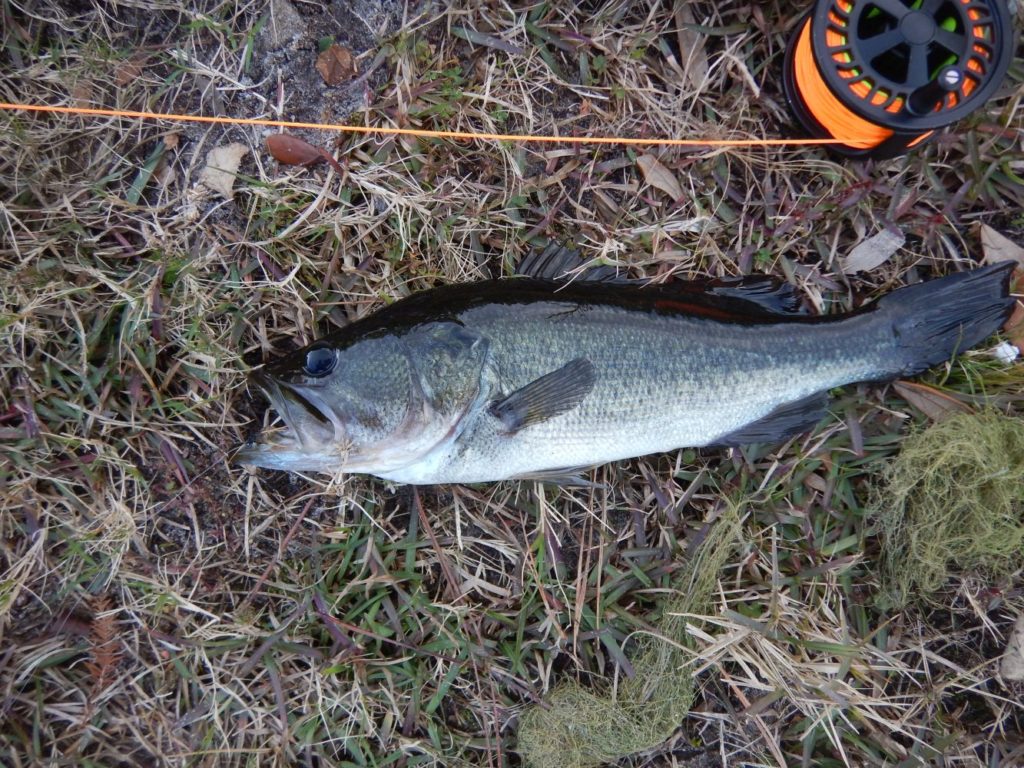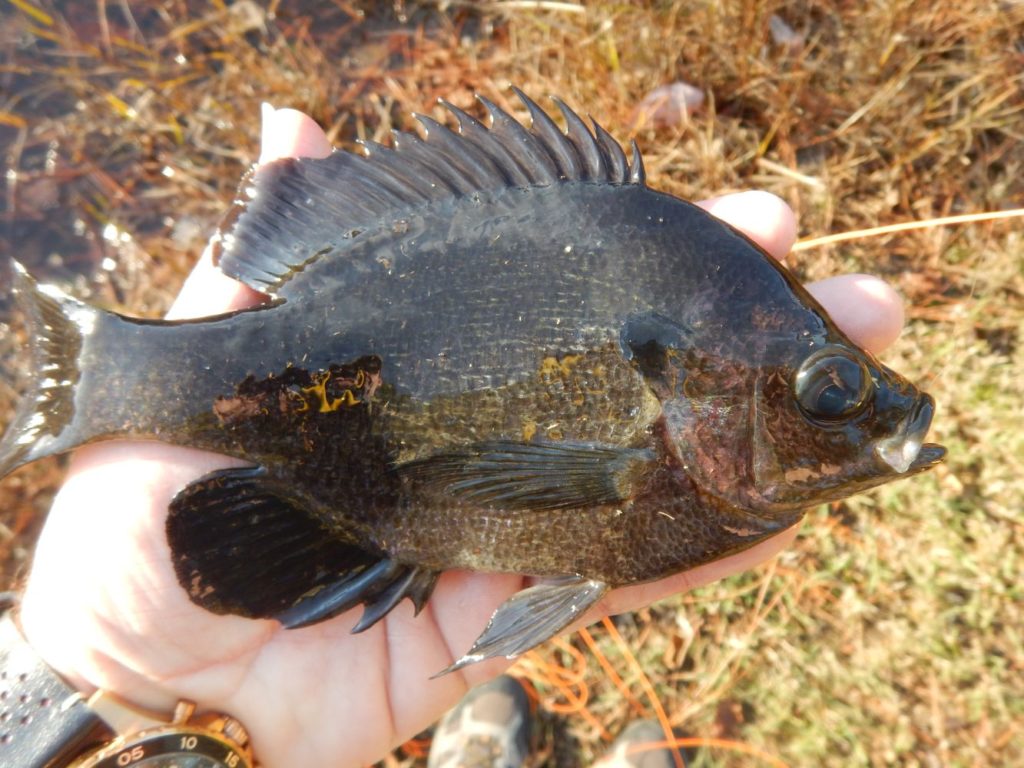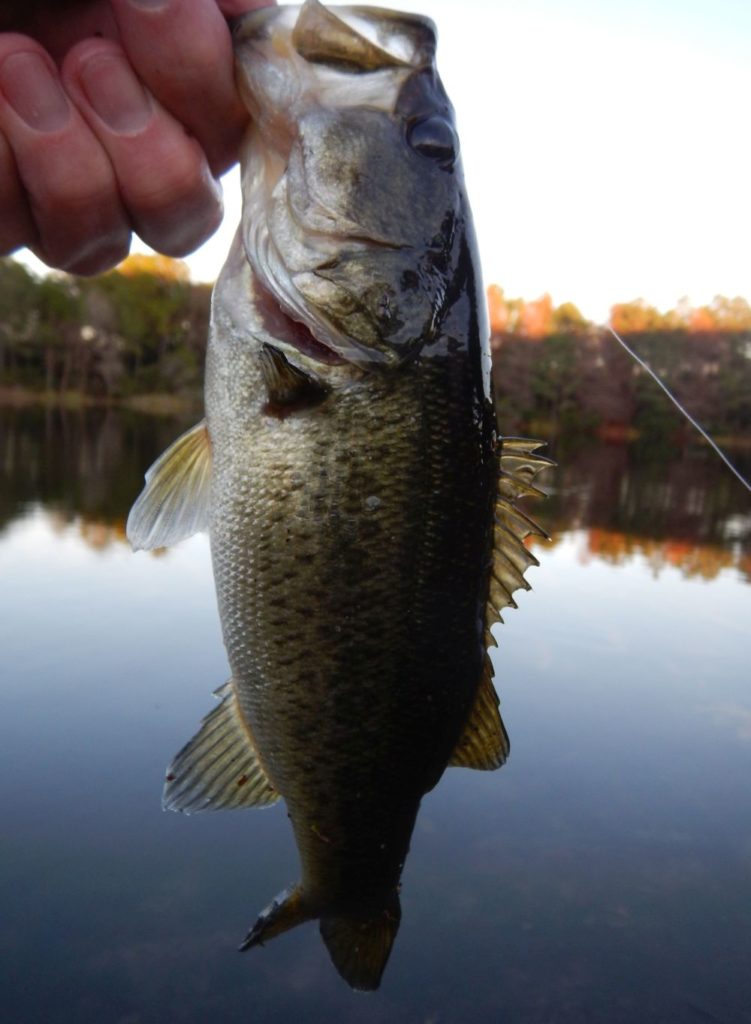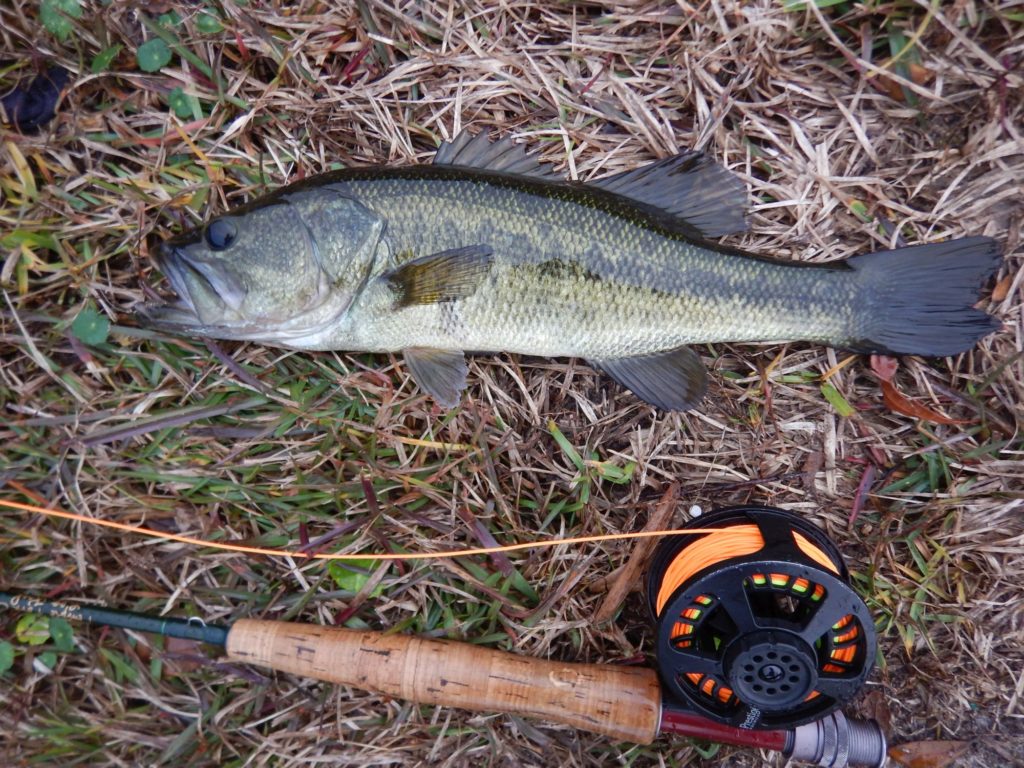 March 27, 2018
OK, OK not exactly  a local report, but I do a small amount of traveling each year and I always fish. This year my semi annual Christmas/New Year Florida panhandle trip got changed in to a Orlando/Kissimmee late March trip. So 10 days – 2 travel days and 4 theme park days leaves 4 fishing days.
As you may already know, ponds in Florida have a default setting of having fish in them. It is harder to find a random pond without fish than it is to find one with. This is even more true in the Kissimme area. The most common species are blue gill and large mouth bass but you can find crappie, pumpkinseeds, bream and shell crackers too.
The fishing was slow and even when put against the chuck and duck crowd I either caught nothing like them or something unlike them. I also got to go out on a big lake on a nice pontoon boat. It suffered from a non functioning trolling motor and an absence of an anchor so we could never sit on a good spot long enough for the fish to calm down and everyone got skunked.
There is no sense telling you about the pond on Marigold or inside Celebration. There are ponds on the sides of roads, inside communities, public parks and golf courses they all have fish and everyone is used to seeing fishermen (though fly fishermen not so much). Each pond does carry the potential of having its own alligator, particularly the ponds that have year round canal connection to other ponds.
These ponds offer us some unique options
New fish
Easy Access
Short Drives
I have fished ponds in Florida behind malls, on golf courses, the side of a high way, inside a gated community, inside state parks, etc. they all held fish.
Suffice it to say that if you find yourself in the area and have a free day, go fishing.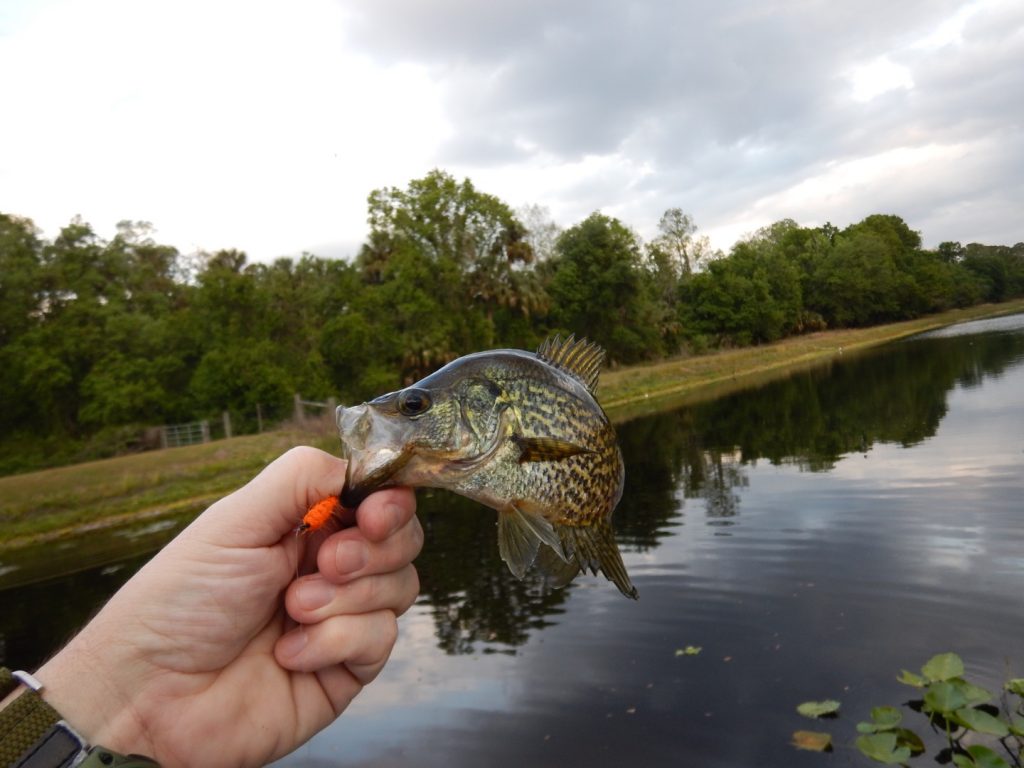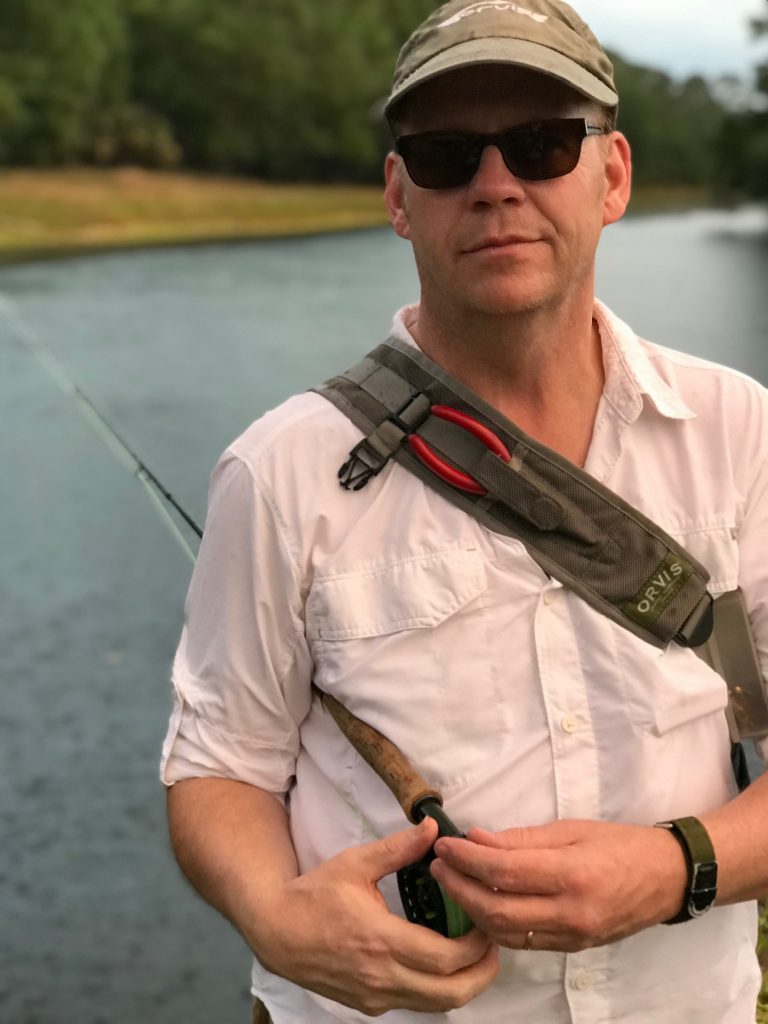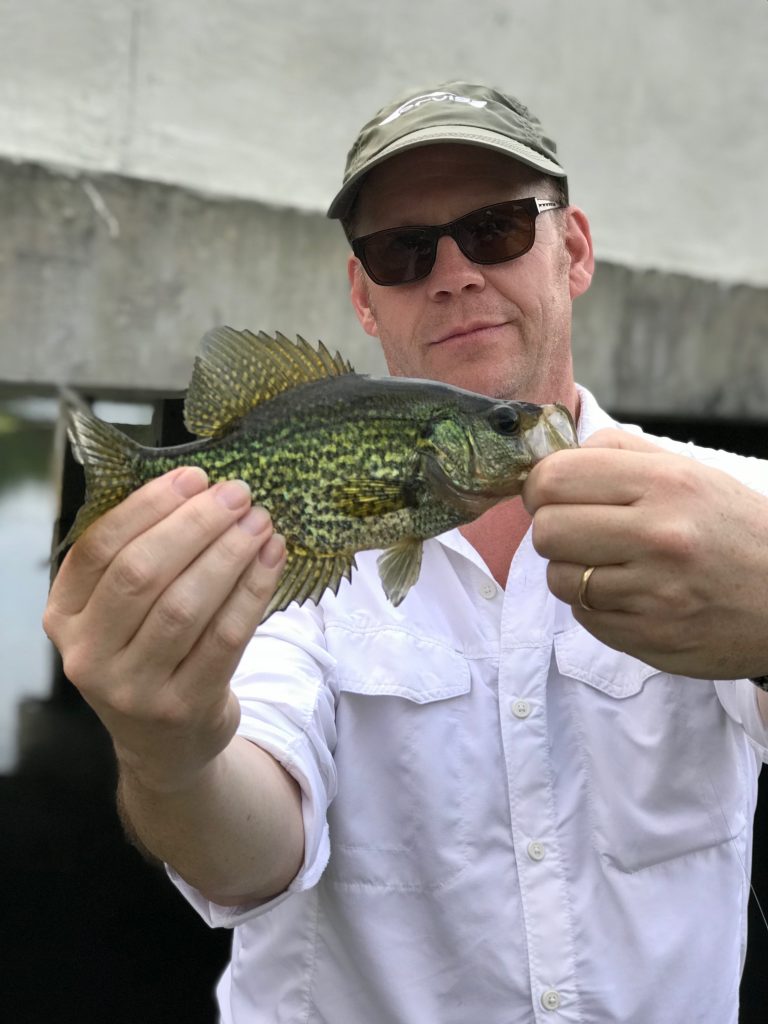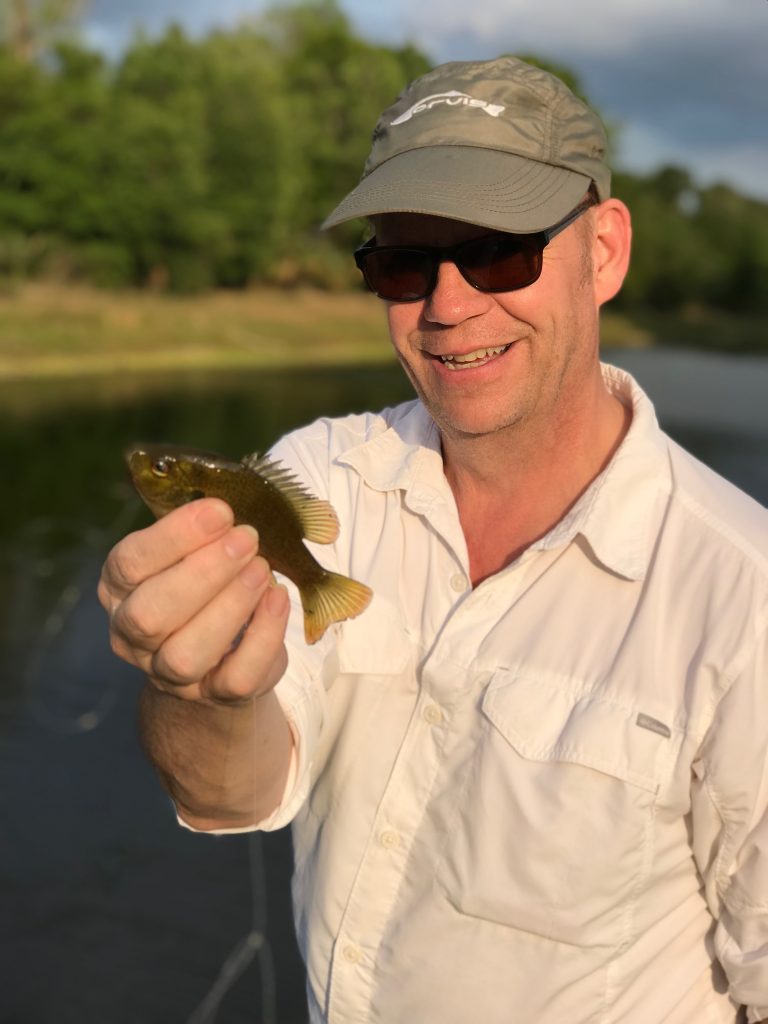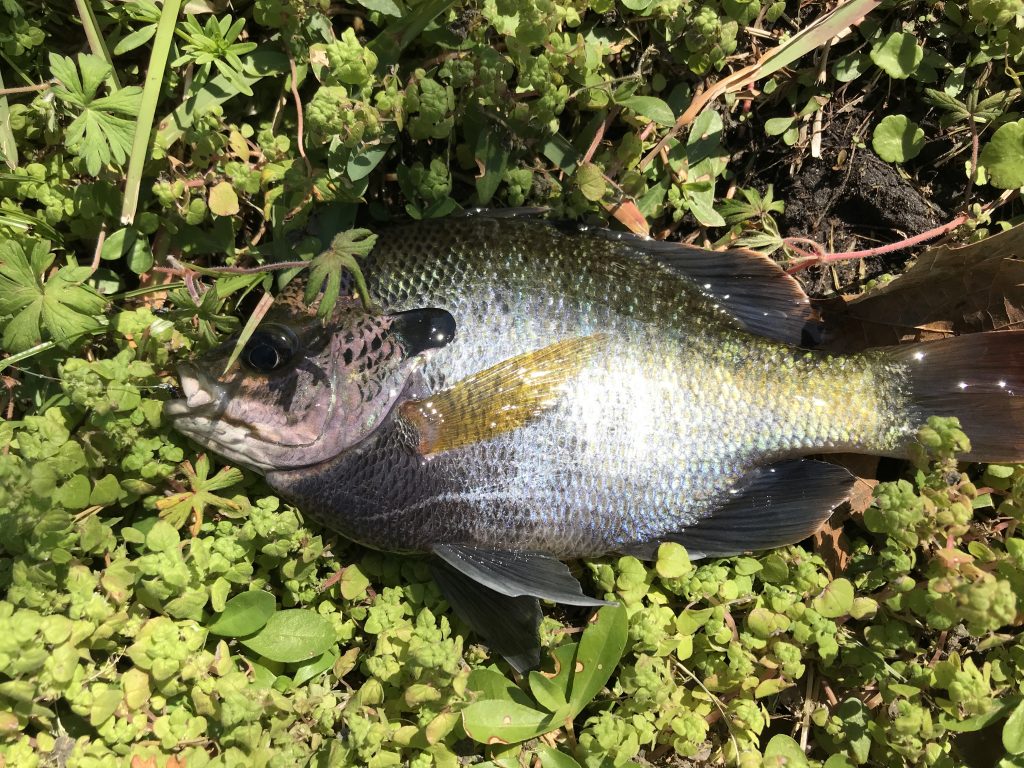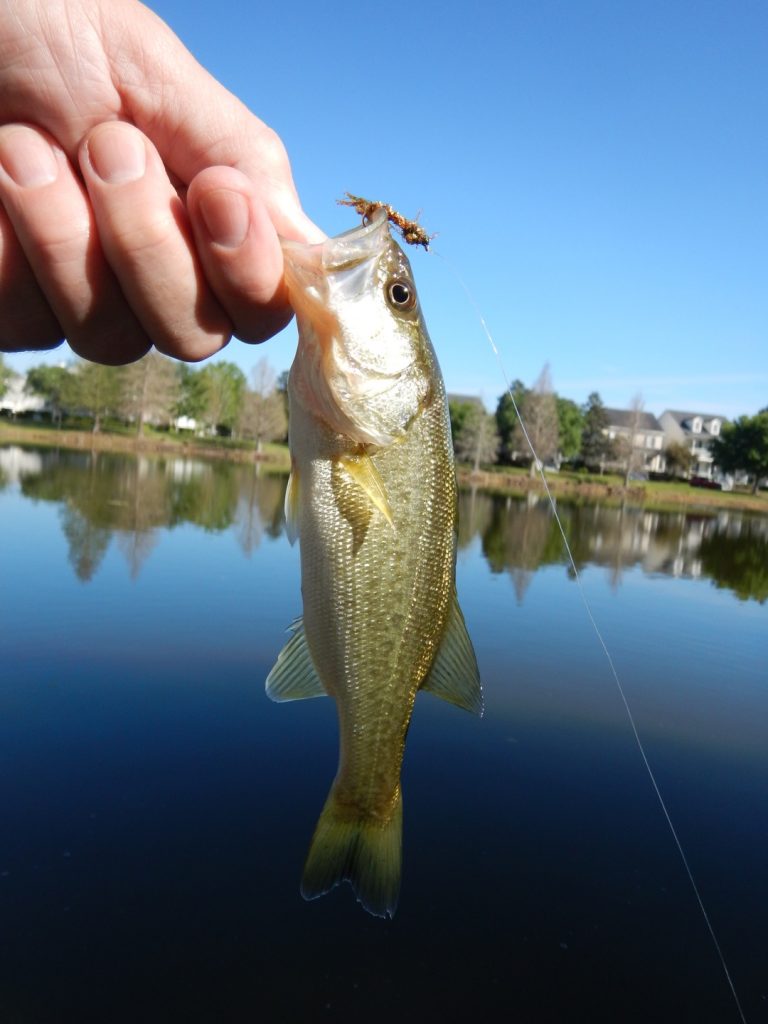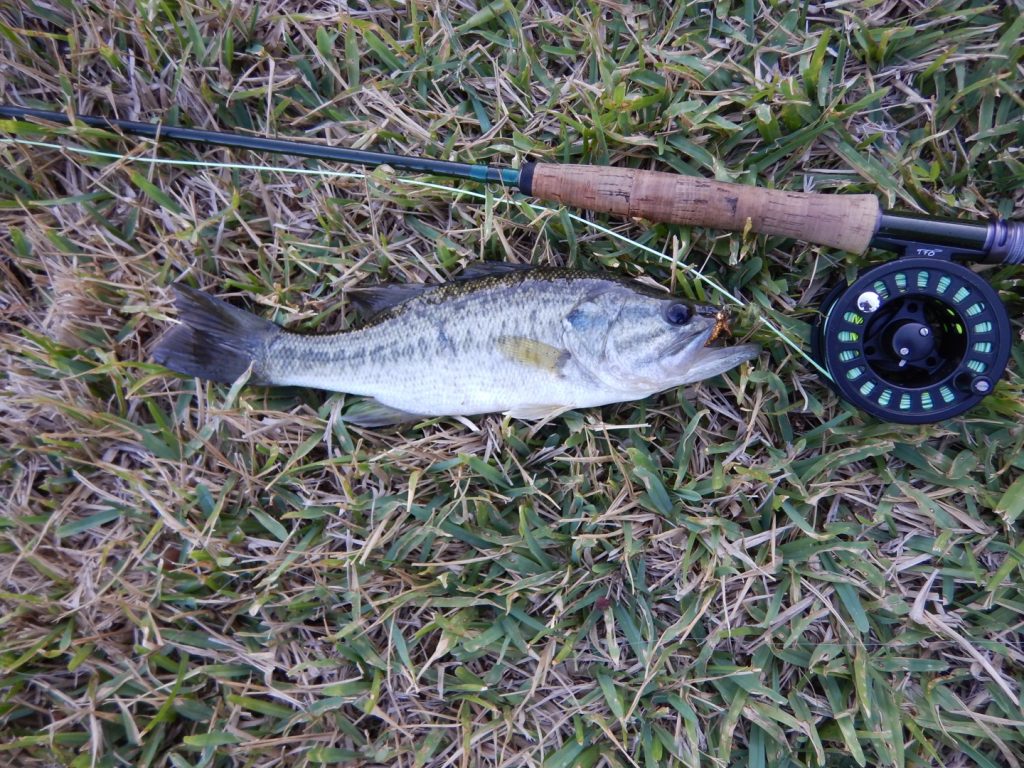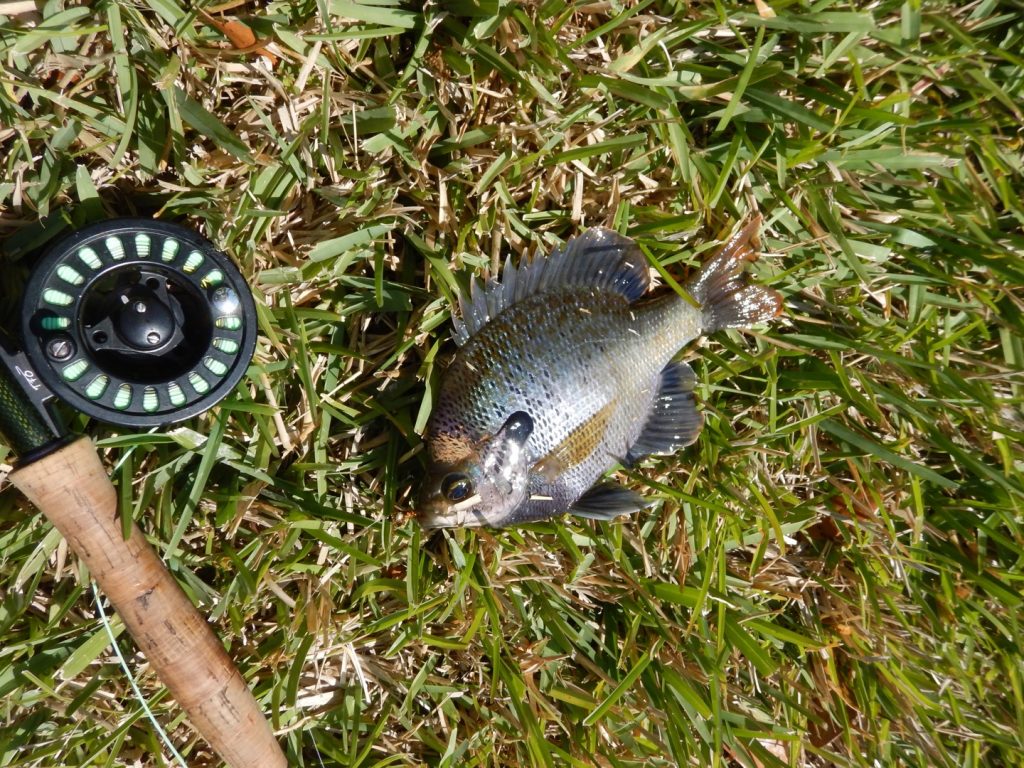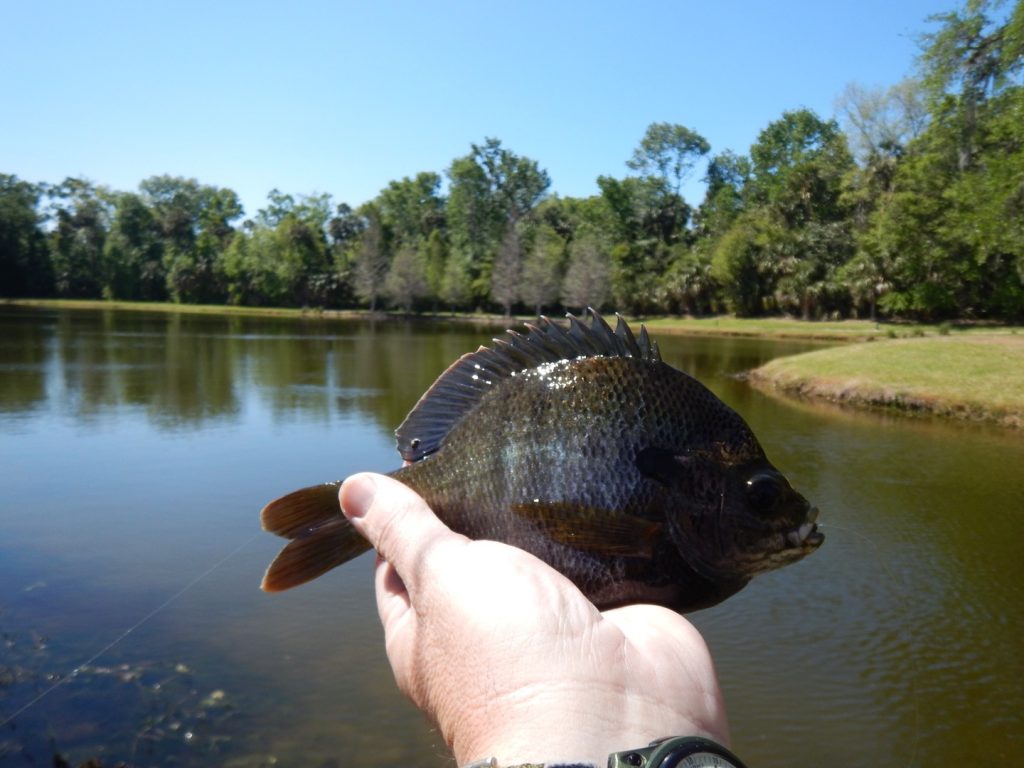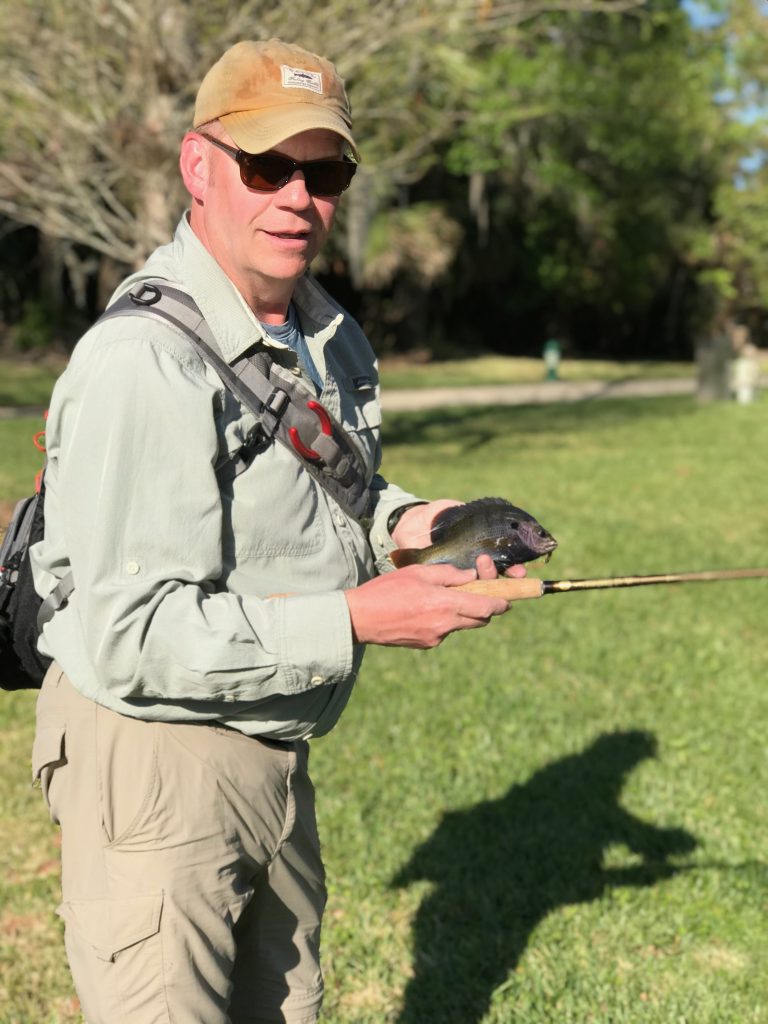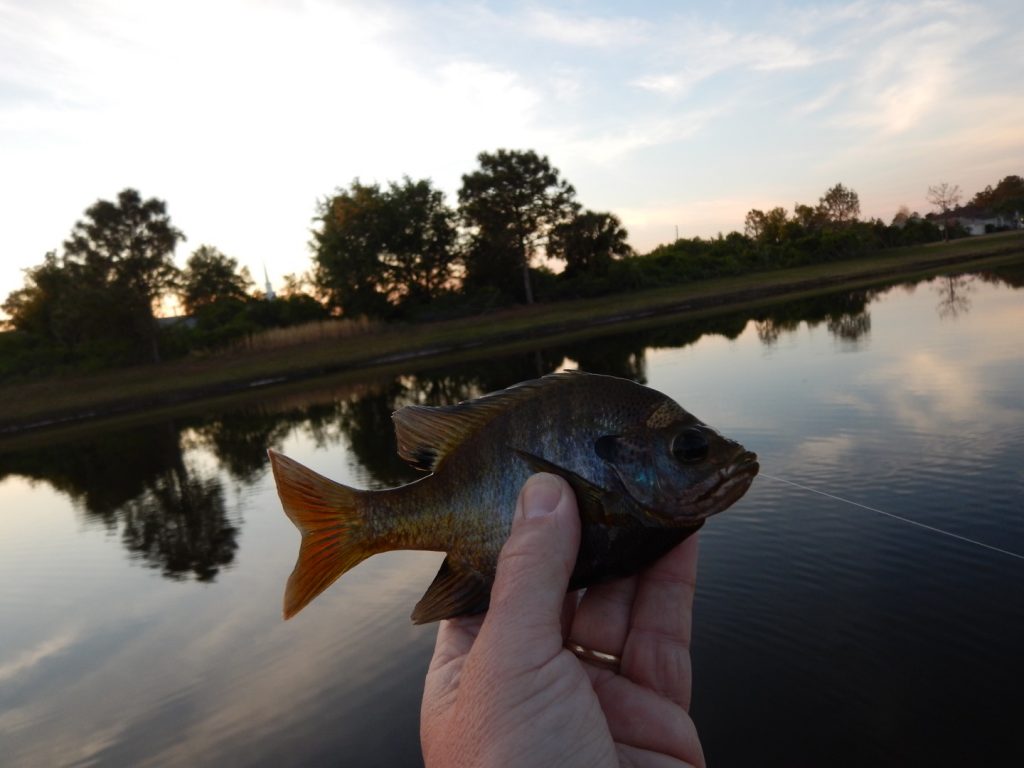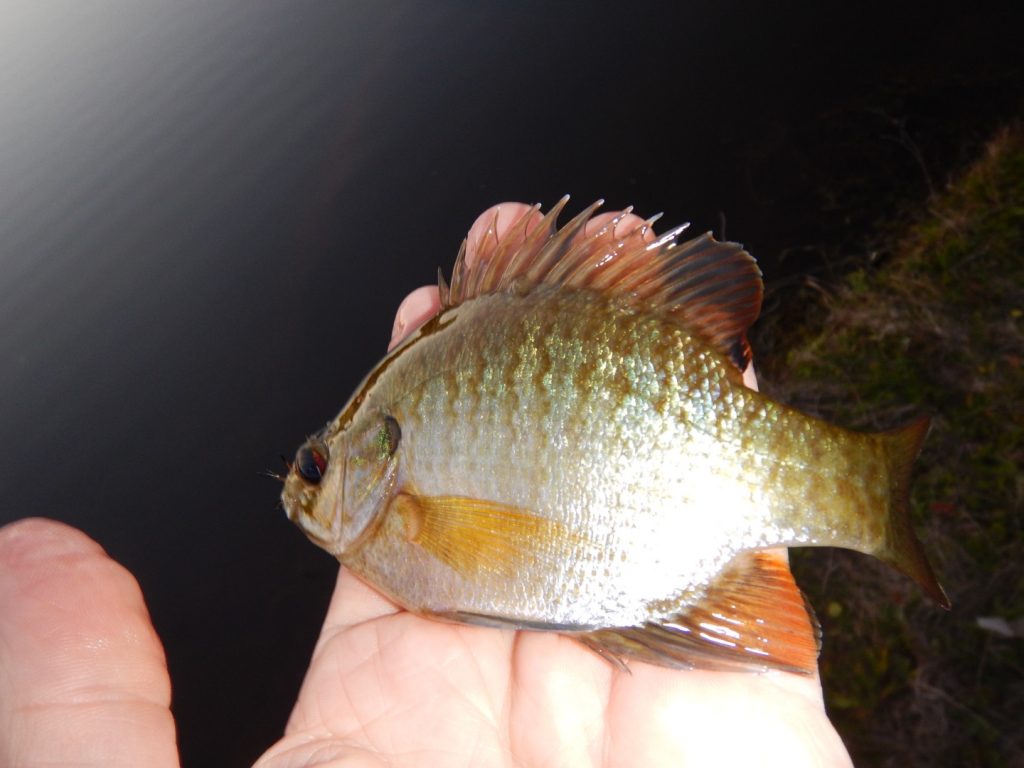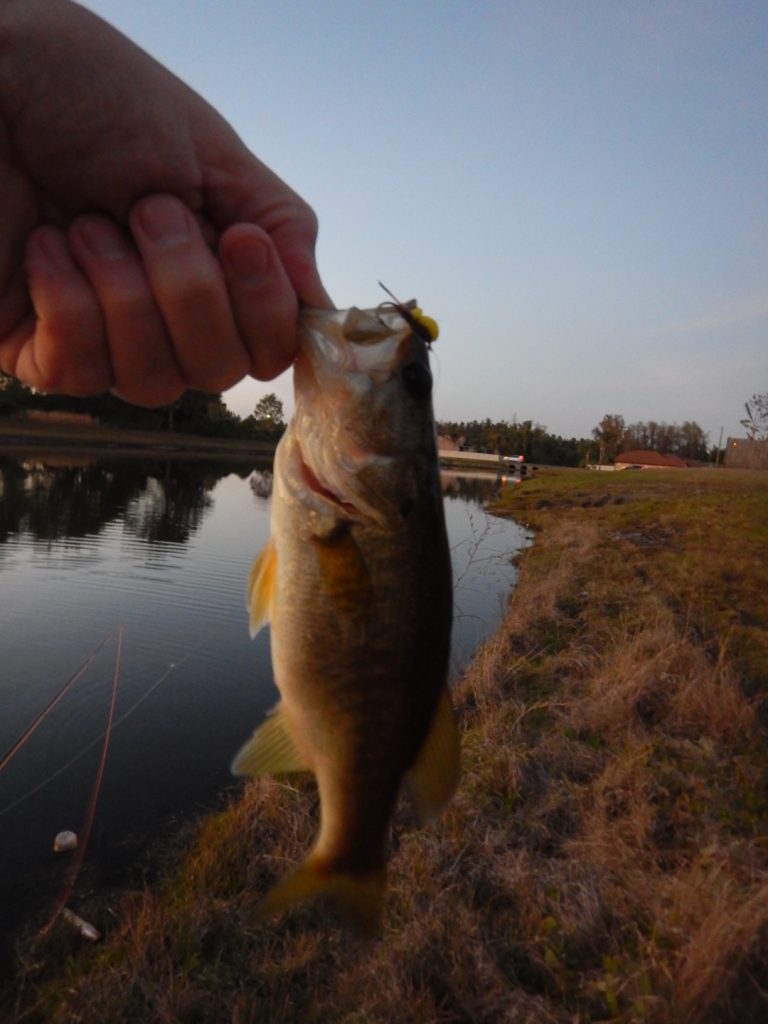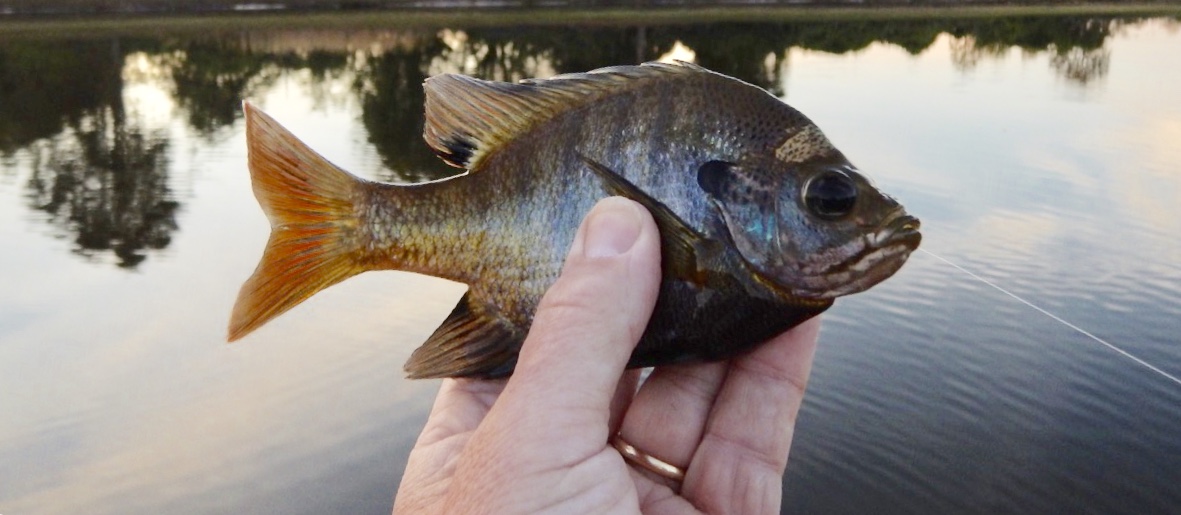 January 01, 2017
I have spent a few Christmas Holiday in the Emerald Coast region of Florida. Everytime I have concentrated my fly fishing efforts on the salt. This time around I focused on the fresh water. After Figuring out they wanted small stuff like tiny nymphs and streamers, I did quite well. The amazing irony is that the best fishing was a pond behind the Bass Pro Shop.
The following are pictures from December 27th 2016 to January 1st 2017