August 17, 2023
I was going to have a whole video rich post of fly fishing in my favourite province from my new GoPro 10 I did but the default settings were incompatible with any normal persons computer. (HVEC) So, while I could convert them eventually, I could not do it at the end of the day. So I ended up with too many hours of footage. A year later I have dealt with less than a ¼ of it. So I'll just tell you.
You can do a lot of fishing in Newfoundland without a guide.
Yes. Now the rules change yearly so you do have to be aware but one thing to never do is ask a local. They don't need a guide they don't need a trout license so they don't know more than what affects them directly. Even many CO are not clear on the rules for CFA (Come From Away)
Trout, Trout and Trout
First off, there is a tonne of salmon free trout water all over the province. In the town of St. John's there are 3-4 viable trout streams. All around the province there is plenty of trout water. You do have to be careful that a random stream is not a tributary of a scheduled salmon river.
Salt
Another worry free option is the salt. All rivers are open to anyone at the mouth. Sea trout are in many if not most. As in all things fishing, some places are better than others. There is also the option of fishing the salt from shore. On year I was in Bonne Bay and caught mackerel on a fly from the dock.
Salmon!!
That is the main attraction for many. A guide is a great idea and gets you on desirable water. In my investigations, I have found that guides are either attached to lodges or just not that internet savvy. That may have change but looking up guides, in a jurisdiction that requires guides, provides shockingly few results.
Within sight of a highway bridge.
The actual rule is 800 meters of a provincial highway. That usually means a bridge but can mean a highway parallel to a river. That gives you over a kilometer and a half of river. Maybe not the best water, but the locals don't fish it so you might have it to yourself and you don't need a guide. These areas are not marked so you have to know how far you are.
Gros Morne National Park
You need a Gros Morne salmon license as well as a provincial salmon license but you can fish 100% of the salmon rivers in the park without a guide (not Terra Nova National Park for some reason) Lomond is awe some but a bit of a hike but Deer Arm is right by the road.
Some Things To Consider
Non residents need a trout license and to cover your @$$ (even if you do not target salmon) you should get a Non resident salmon license.
I am only fly fishing so I didn't have to figure if it was fly only or spin allowed water. barbless is a habit with me so that wasn't an issue either.
And Some pictures.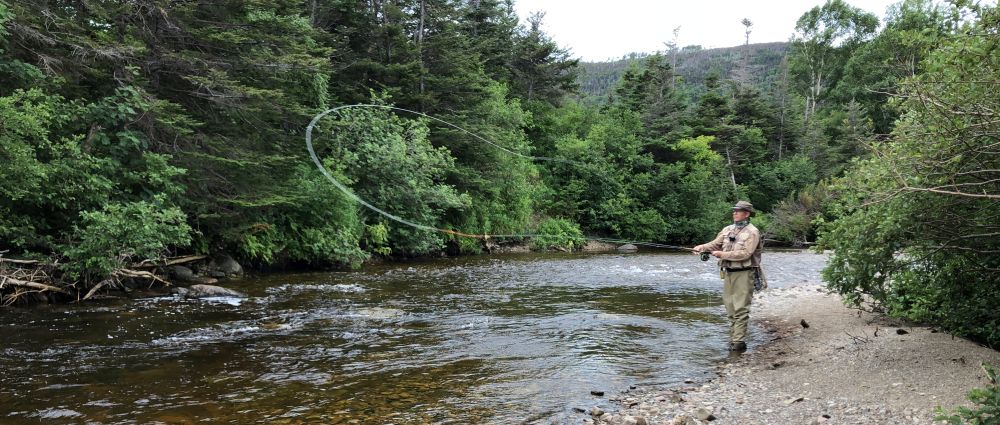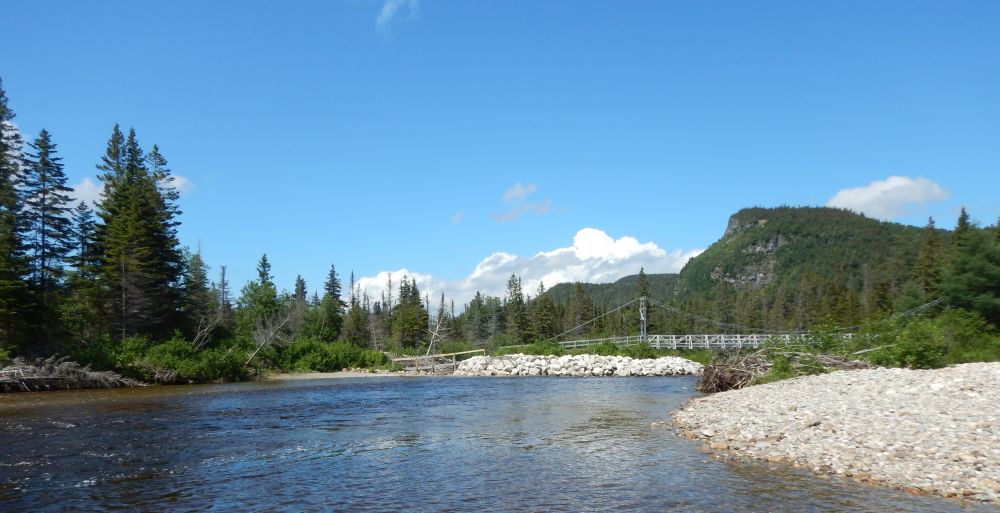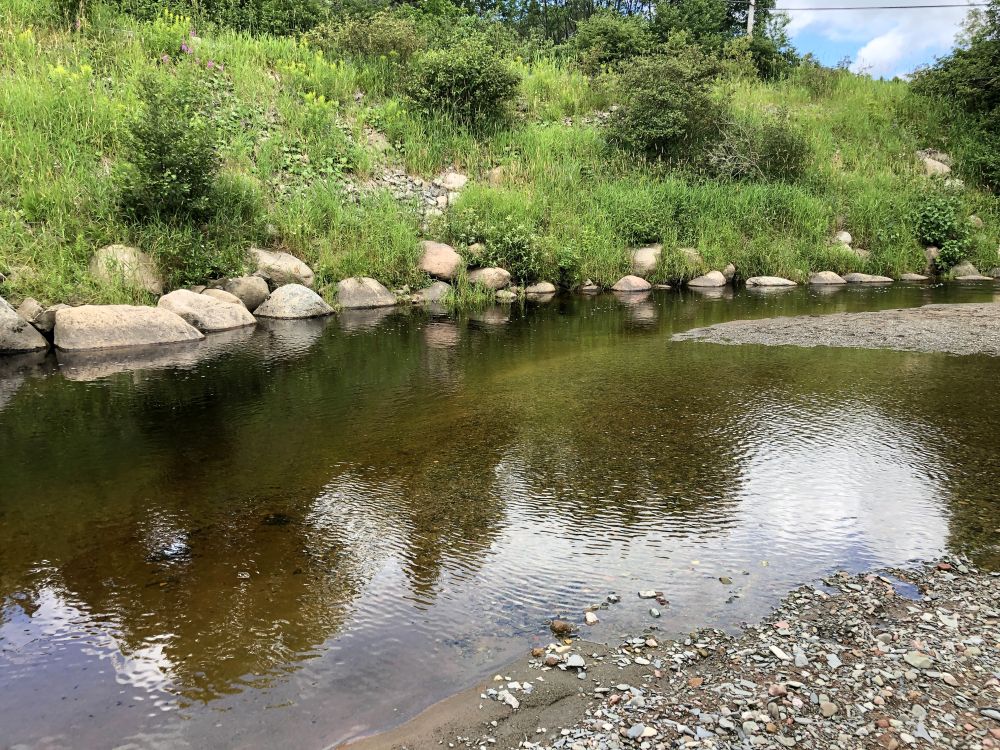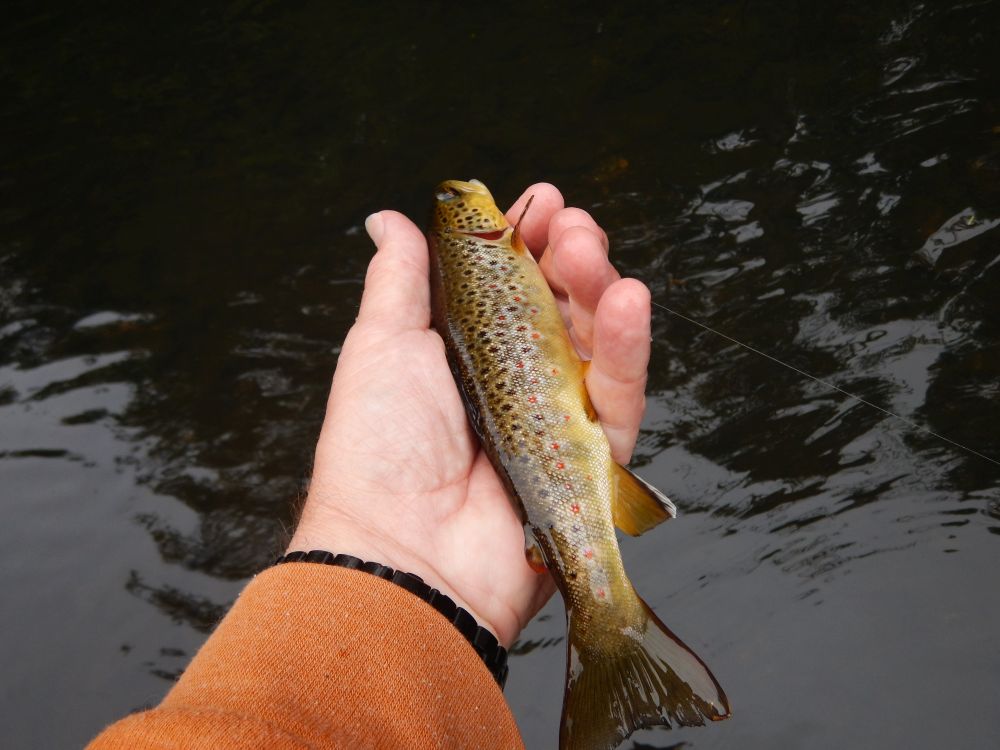 NFL is missing out on a great tourism idea
I really feel the wide variety of trout rivers and stream are a missed opportunity for Newfoundland tourism. They could still guard the salmon stocks (or guard them harder) while promoting the trout fishing for tourists not wanting a guide. Imagine catching brown trout on the fly inside the city limits! Locals could rent gear or even low cost guiding.